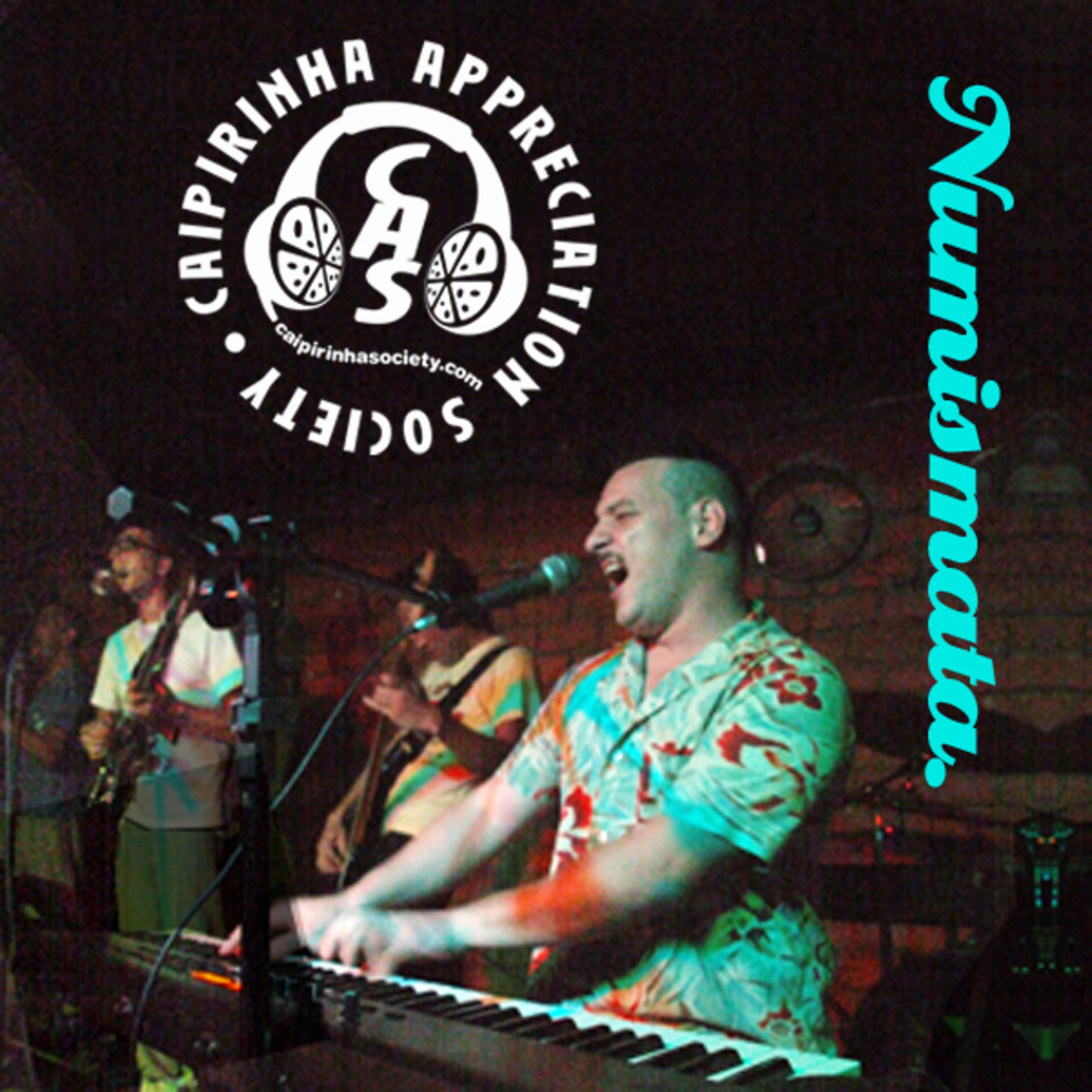 numismata live | júnio barreto | demônios da garoa | roberto silva | zé cafofinho | vulgue tostoi | wado | lado 2 estereo | alessandra leão | curumin | gerson combo | bid | lirinha | quinteto violado | clementina de jesus | escurinho | bárbara e os perversos | eduardodussek | fuzi 9 | dalva de oliveira | botecoeletro | lucas santtana
ROOTSY-INDIE-POST-POP-SAMBA-FUNK

If a band can find it that difficult to define their own style, imagine what it's like when people ask us what kind of music we play at the Caipirinha Appreciation Society show? We call it «beyond the clichés» – anyone volunteer a better definition? All we can say for sure is that we search far and wide to bring you the most interesting sounds produced in the vast musical universe of Brazil, past and present. In this show we'll introduce some of you to an excellent band from São Paulo. Listen to the show and find out more.

ROOTSY-INDIE-POST-POP-SAMBA-FUNK

Se é difícil para uma banda explicar o próprio estilo, imaginem a nossa saia justa quando pedem pra gente definir o tipo de música que tocamos no programa Caipirinha Appreciation Society.Para isso cunhamos o termo «música além dos clichês» – entenda-se daí o que se quiser. Nosso único compromisso é virar mundos e fundos para desencavar os mais interessantes sons produzidos no amplo universo musical brasileiro – presente, passado e futuro. Neste programa, por exemplo, vamos apresentar muitos de vocês a uma excelente banda de São Paulo. Vale escutar para descobrir.
Podcast: Reproducir en una nueva ventana | Descargar