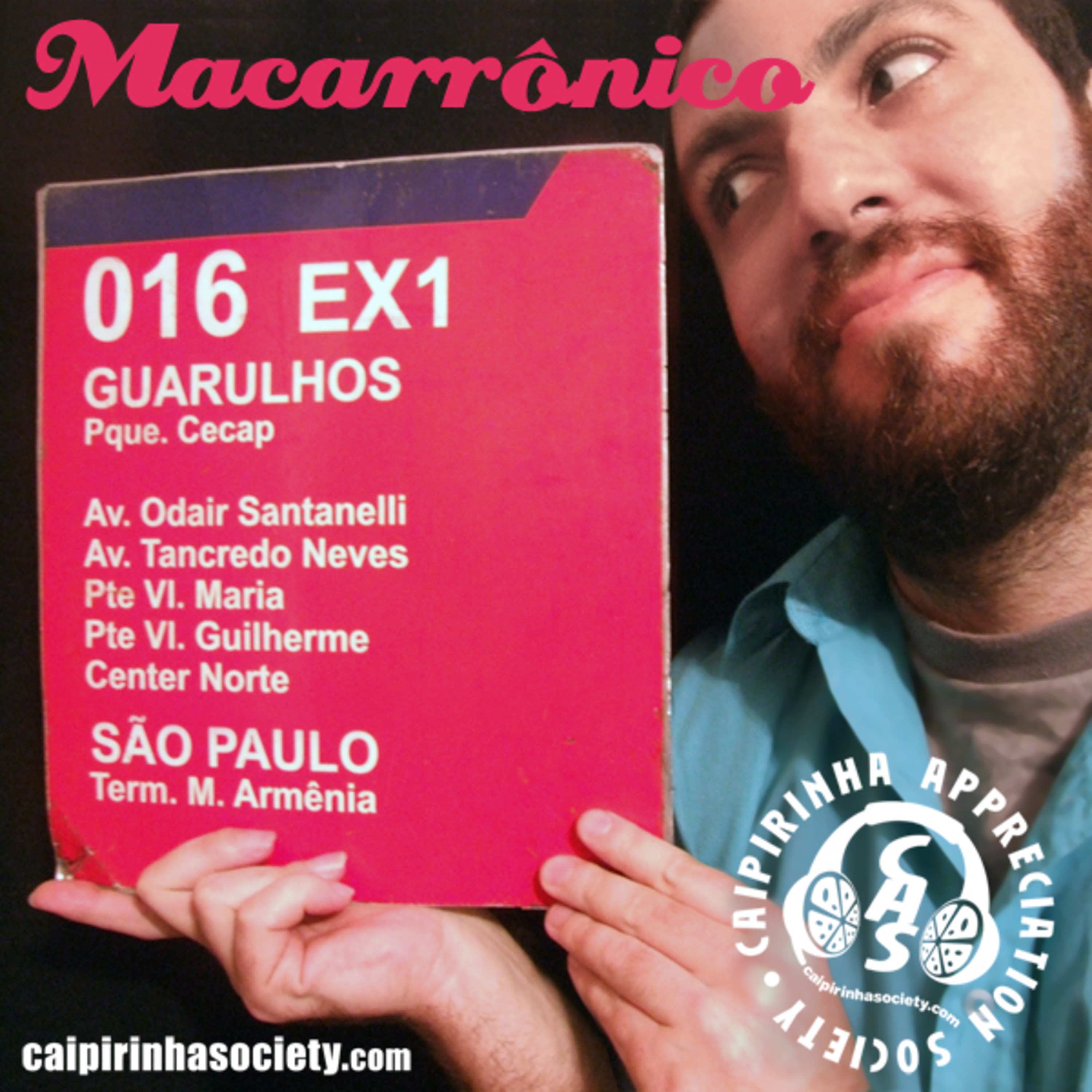 kiko dinucci e o bando afromacarrônico | paulo diniz | kris e cristina | wilson das neves | farofa carioca | picassos falsos | numismata | partido bom | xangai | raízes caboclas | peruzzi e sua orquestra | negroove | noriel vilela | bárbara e os perversos | móveis coloniais de acaju | rebeca matta | arranco | trio pouca chinfra | bat makumba | leno | anelis assumpção | carlos faria e o coral das lavadeiras | chocolate da bahia | cida morena | gabriel muzak | banda bife | karine alexandrino
CAIPIMACARRONIC

Had Kiko Dinucci not called his band "afromacarronic", we might never have taken notice of this multi-talented São Paulo artist. Luckily for all of us, the aptly-named album enticed our curiosity and notorious taste for the unusual. We're happy to share with you the Caipirinha Appreciation Society's most recent discovery.

CAIPIMACARRÔNICO

Se Kiko Dinucci não tivesse chamado sua banda de "afromacarrônica", talvez nunca tivéssemos tomado conhecimento deste multi-talentoso artista de São Paulo. Para nossa sorte, o ótimo nome do álbum atraiu nossa curiosidade e queda notória pelo inusitado. Temos o prazer de compartilhar com vocês a última descoberta do Caipirinha Appreciation Society.
Podcast: Reproducir en una nueva ventana | Descargar