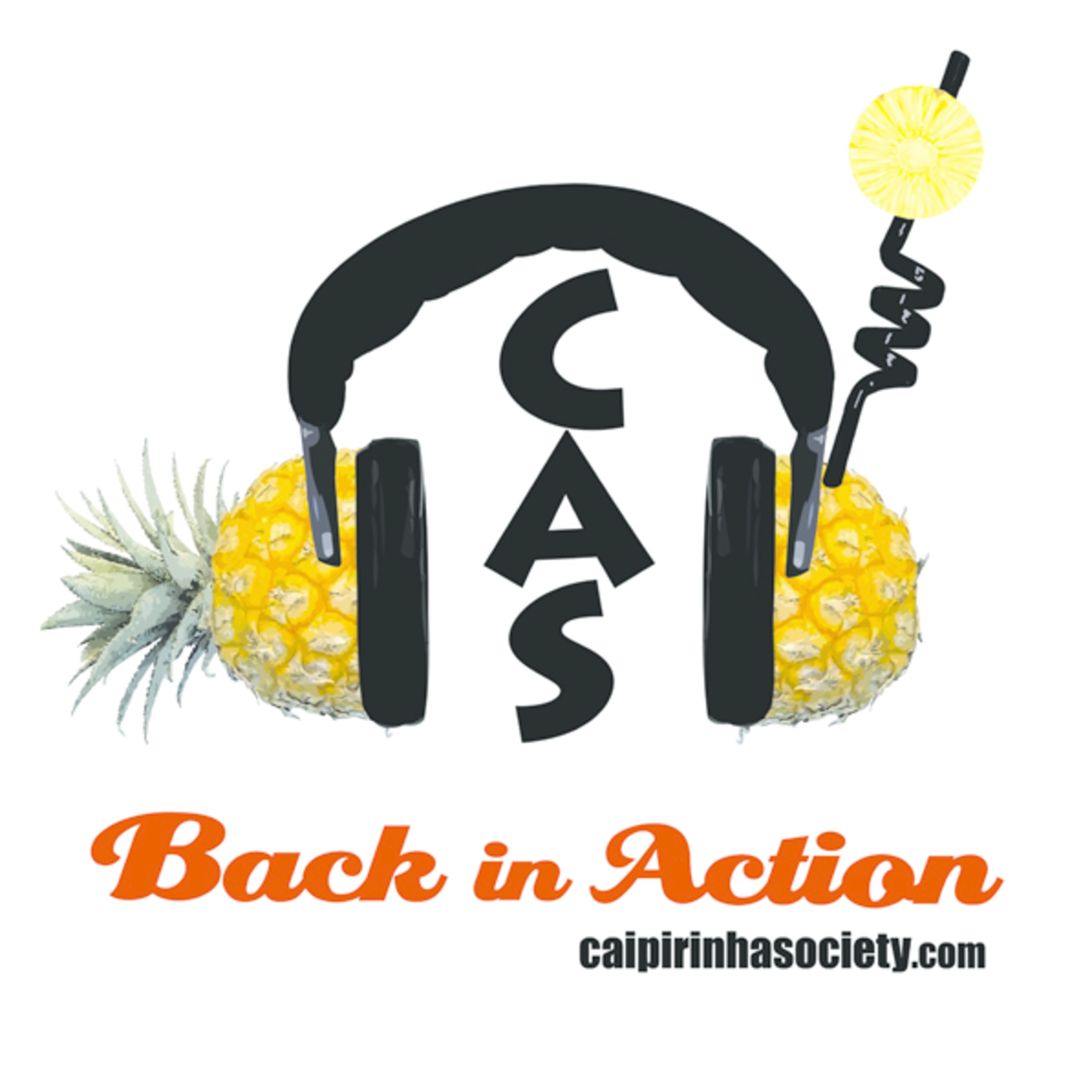 pedro santos | bezerra da silva | dois do samba | trio pouca chinfra e a cozinha | sapoty da mangueira | bande ciné | jacques dutronc | luiz vagner | lucas santtana | paulinho boca de cantor e baby consuelo | sérgio sampaio | zé rodrix | os tropeçalistas | new ritual (feat. magali) | jackson do pandeiro | eduardo araujo & silvinha | sandra de sá | confraria da bazófia | jards macalé| trio calafrio | spok frevo orquestra | alceu valença | casas populares da br 232 | chico bento | glauco e o trem | momo | wander wildner | bersuit vergarabat
BACK IN ACTION

Caipirinha appreciators, rejoice! The world's favourite Brazilian-music podcast is back from its prolonged and painful absence. To make up for it, this show comes with a few special treats: a vintage Bezerra da Silva recording, a homage to the recently deceased Zé Rodrix and a heads-up about three CAS artists on tour in the USA and Europe. Last but not least, all the spooky creatures from the Brazilian folklore pay their respects to Michael Jackson in a very funny version of a very famous song (courtesy of Brazilian cartoonist Maurício de Souza, creator of "Turma da Mônica"). Enjoy yet another thrilling edition of the CAIPIRINHA APPRECIATION SOCIETY.

DE VOLTA À ATIVA

Apreciadores desta caipirinha, regozijem-se! O podcast de música brasileira mais querido do mundo está de volta após longo e doloroso recesso. Para compensar pela ausência, este programa traz algumas pérolas: uma faceta desconhecida de Bezerra da Silva, uma saudação ao grande Zé Rodrix e notícias das turnês internacionais de três artistas do repertório CAS. Para completar, o CAIPIRINHA APPRECIATION SOCIETY evoca os seres fantásticos da mata brasileira para homenagear Michael Jackson com uma versão divertidíssima de um de seus maiores sucessos, gentilmente cedida pelo criador da "Turma da Mônica", Maurício de Souza.
Podcast: Reproducir en una nueva ventana | Descargar