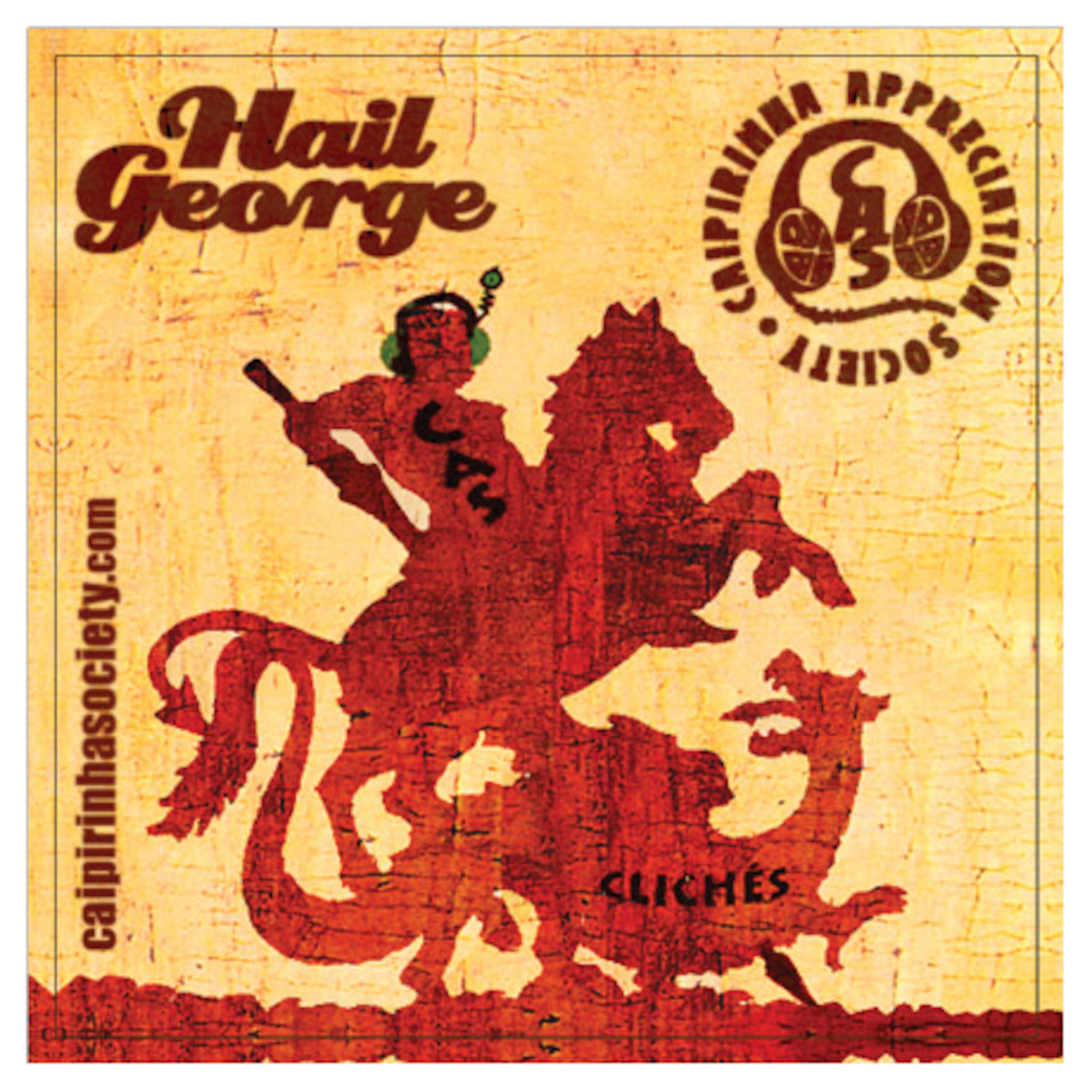 moraes moreira | dois no choro | ary lobo | rodrigo campos | célia mara | café funquê | alceu valença | alessandra leão | roque ferreira | wado e o realismo fantástico | homens do pântano | canhoto da paraíba | pixinguinha, clementina de jesus e joão da baiana | silvério pessoa e zé da velha | tom macdermott | jorge ben | racionais mcs | mingo, nenê e risonho | tribo de jah | paralamas do sucesso | a cor do som | zeca pagodinho | zé do norte e seus guriatãs | antônio e comitiva | carlos galhardo | moacyr luz
HAIL, GEORGE!

Who was St George? How did he start killing dragons? When did he and the afro-Brazilian deity "Ogun" become one? How on earth did he end up on the moon?? Find out in this special episode of the CAIPIRINHA APPRECIATION SOCIETY, celebrating the patron saint of England, the Brazilian national day of Choro, and a forgotten gem of the seventies. Incredibly enough, this 3-in-1 deal resulted in a perfectly rounded show worth telling your friends about! Hail George!

SALVE, JORGE!

Quem era São Jorge? Como desandou a matar dragões? Quando transmutou-se em Ogum? Como foi parar na lua?? Conheça a trajetória do mais popular dos santos, e as lindas músicas que já inspirou no cancioneiro nacional neste especial do CAIPIRINHA APPRECIATION SOCIETY. Aliás, um especial trifásico, celebrando o santo padroeiro da Inglaterra, o dia nacional do choro e uma pérola esquecida dos anos setenta. O incrível é que nosso 3-em-1 resultou num programa para lá de redondo, daqueles que vale recomendar aos amigos! Salve Jorge!
Podcast: Reproducir en una nueva ventana | Descargar