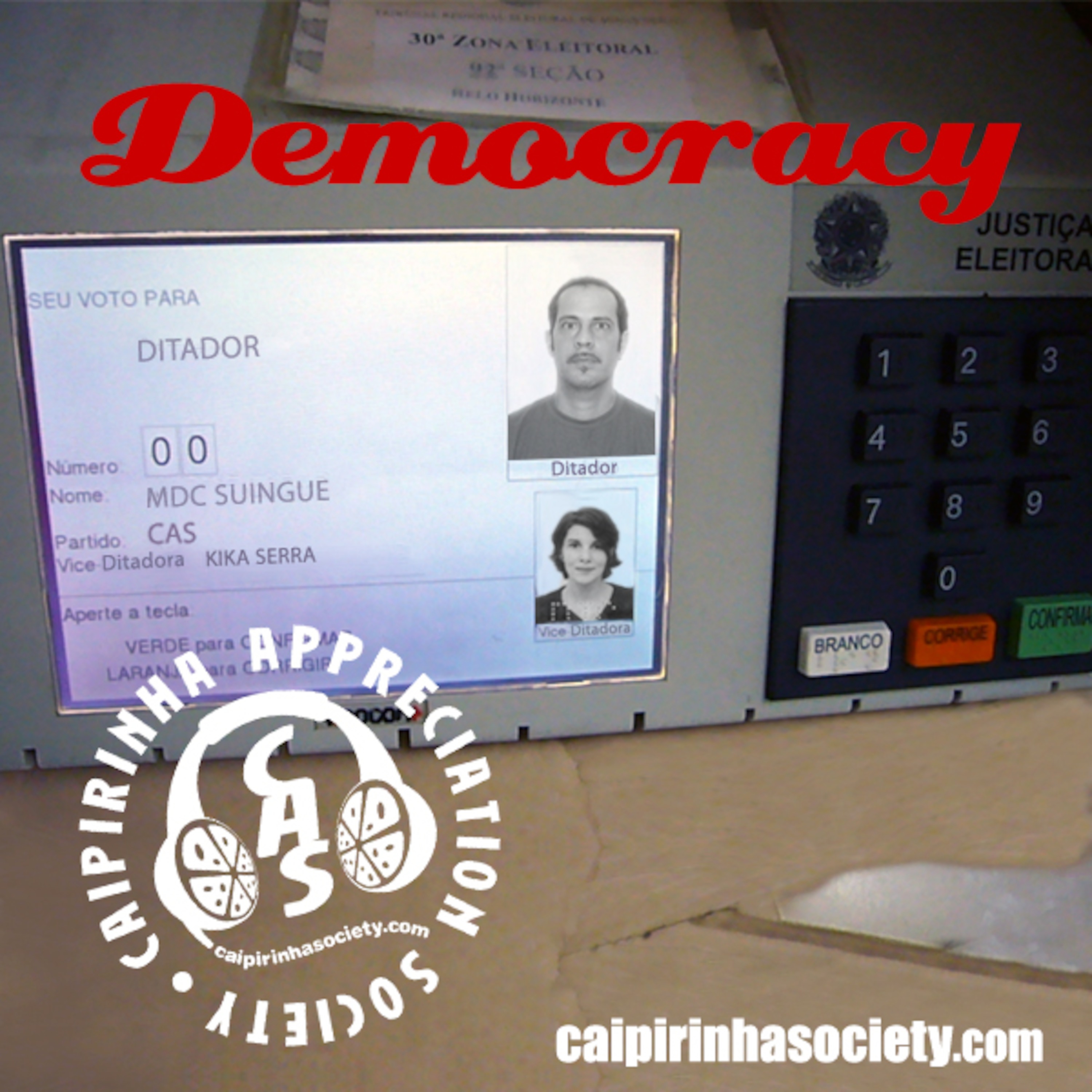 mestre ambrósio | duo moviola | eliseth cardoso | pereira da viola | mensageiros do samba | paulo cesar feital | batucada de bamba | farofa carioca | wilson das neves | sambajah | stereo maracanã | planet hemp | salvador | grupo madalena | marcos valle e trio soneca | tom zé | zé cafofinho | eddie | jessier quirino | speed freak & black alien | joão bosco | moreira da silva | premeditando o breque | gilberto gil | o rappa | bezerra da silva | leandro di menor | gonzaguinha
UNDERSTANDING THE SYSTEM

It's election time in Brazil and there's a lot of talk about a possible «threat» to democracy. So we thought we might run for the office of dictators in the imminent dark ages ;-) Seriously now, this episode whips up some pretty political songs from Brazil and describes the democratic institutions in the country (which, as far as we can tell, seem pretty solid to us).

ENTENDENDO O SISTEMA

É tempo de eleição no Brasil e muito se fala sobre uma tal «ameaça à democracia». Em vista disso, resolvemos nos candidatar ao cargo de ditadores nos anos de chumbo que virão. ;-) Agora falando sério: este episódio evoca algumas músicas politizadas do cancioneiro brasuca e descreve o funcionamento das instituições democráticas do país (que, ao nosso ver, vão muito bem das pernas).
Podcast: Reproducir en una nueva ventana | Descargar