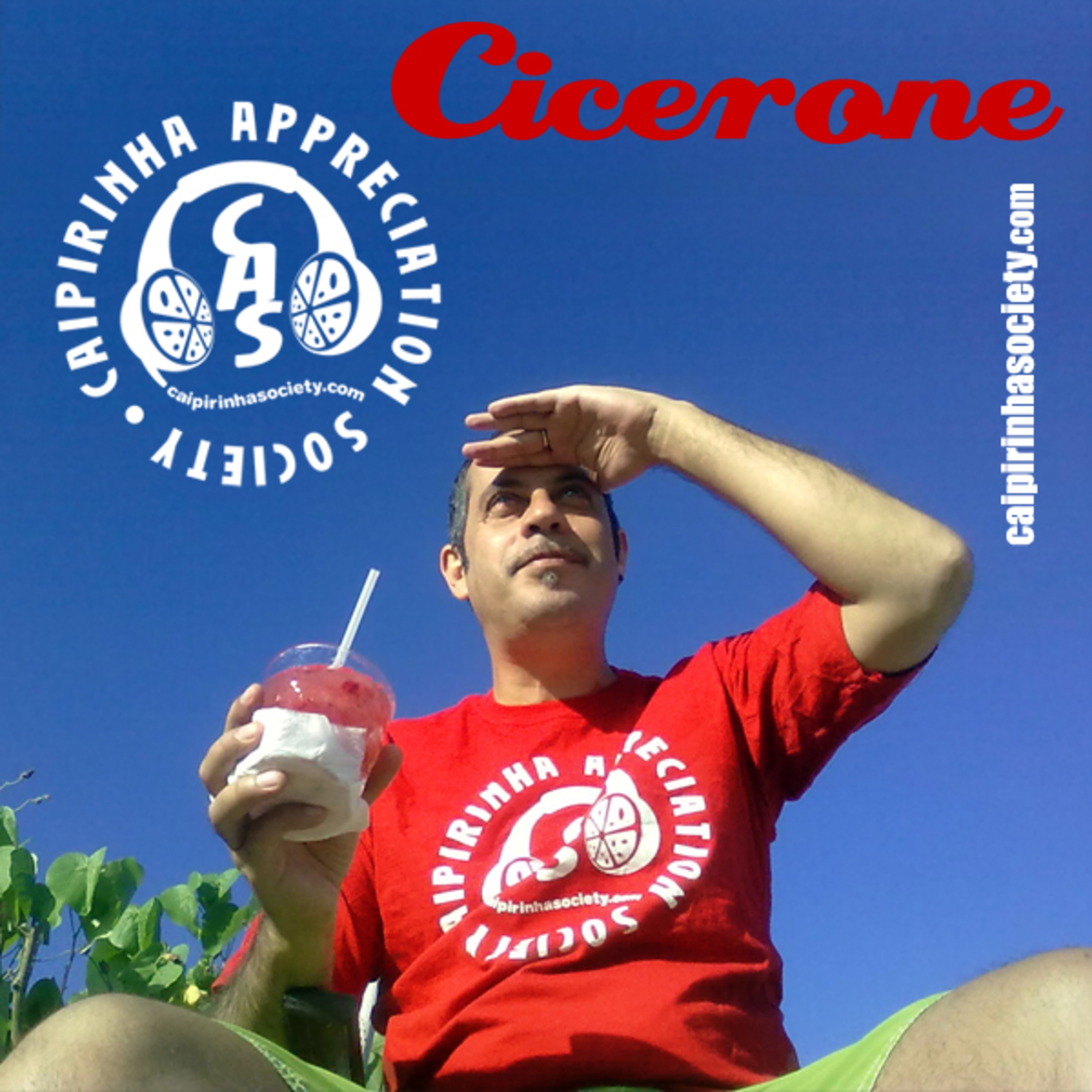 clécia queiroz | dona edith do prato | renata rosa | luiz bittencourt e sua orquestra de violões | tiago gasta & luciano de sá | jackson do pandeiro | alfredo del penho & pedro paulo mota | rafa barreto | juliana kehl | marco andré | pantoja do pará | jorge humberto | orquestra sanfônica da paraíba | otto | gil duarte | nação zumbi | célia mara | plínio profeta | dinho nascimento | luis vagner | novos baianos | luciano perrone | joão bosco | maika | caco velho | carmen costa e paulo marques | a roda (de saia) | teresa cristina | garoa fina |cabruêra & chico corrêa
CICERONE

Summer is over, carnaval is over, the Caipirinha Appreciation Society's intensive ciceroning activities are over – for the moment. Don't forget that winter in Brazil, besides being warmer than most northern summers, has many charms (like blue skies and cheap flights!). Think about that while you listen to two hours of great Brazilian music.

CICERONE

O verão terminou, o carnaval terminou, a função «guia turístico» da equipe do Caipirinha Appreciation Society terminou – por enquanto! Afinal, o inverno brasileiro, além de mais quente do que o verão de muito país do hemisfério norte, tem seu charme. Pensem nisso enquanto escutam duas horas de música brasileira da melhor qualidade.
Podcast: Reproducir en una nueva ventana | Descargar