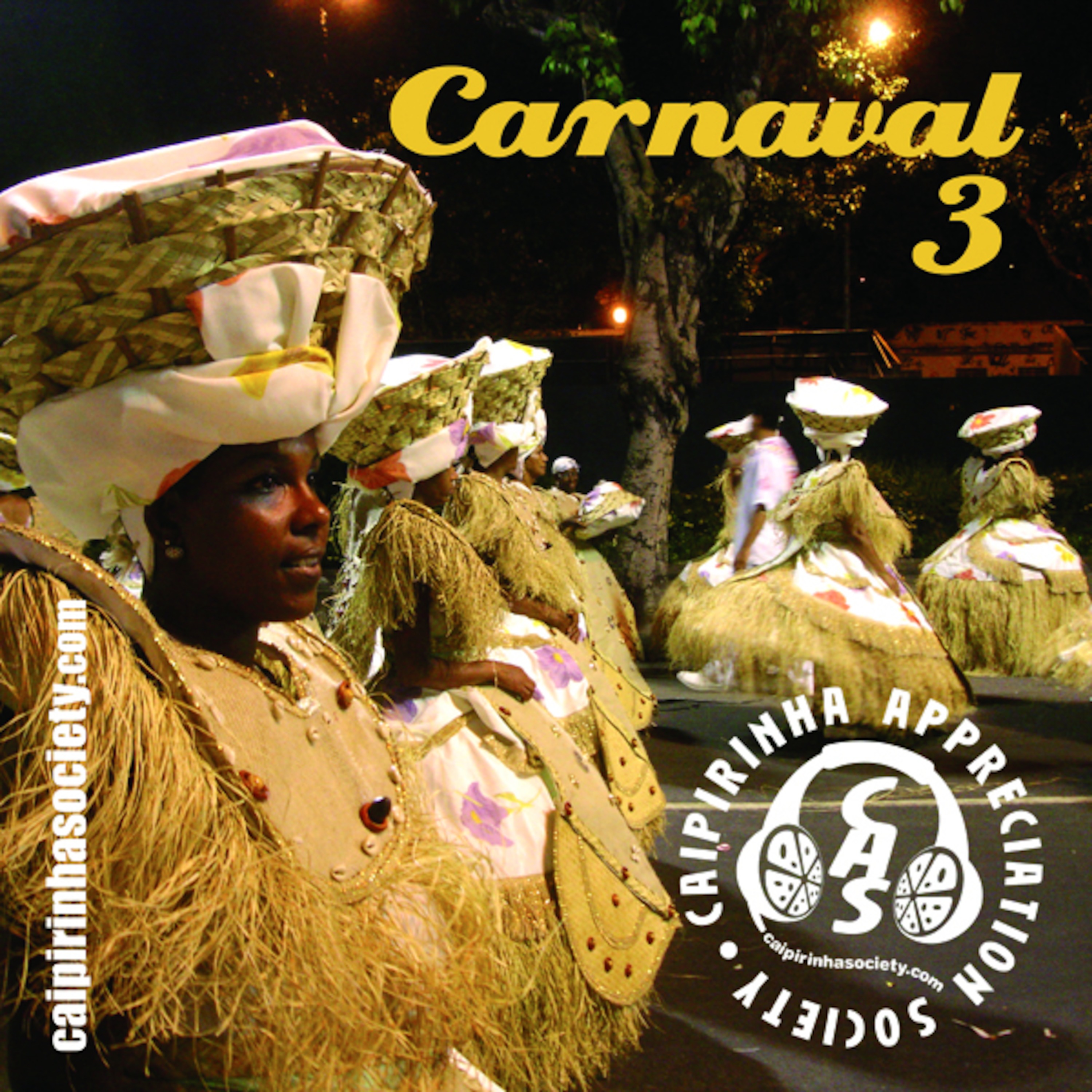 jorginho do império | dona ivone lara | céu | gasolina | wilson das neves | feira livre | maria alcina e bojo | edson frederico e a transa | roberto silva | mestre antônio vieira | kid moringueira | aniceto do império | elizeth cardoso | dalva de oliveira | beth carvalho | jackson do pandeiro | sapoty da mangueira | dorina | daúde | dona edith do prato | moraes moreira | alessandra leão | almir guineto | monsueto | roberta sá | pc feital e jorge simas | bat makumba | mestre marçal e preto jóia | walter alfaiate | altamiro carrilho
CARNIVAL TRILOGY, PART II

The second part of our Carnival trilogy is dedicated to the memory of writer Peter Fryer, CAS's «godfather» who would be 80 years old this carnival. This show brings you the taste and vibes of the old Brazilian carnivals and has got very little talk. Personally we are using it as a warm-up soundtrack for our upcoming adventures in the Rio street Carnival.

TRILOGIA CARNAVALESCA, PARTE II

A segunda parte de nossa trilogia carnavalesca é dedicada à memória do escritor Peter Fryer, que faria 80 anos neste carnaval. O programa, com um quase nada de narração, traz um pouco dos sabores e sensações dos antigos carnavais brasileiros. Está servindo pra gente como trilha de aquecimento pré-gandaia! Boa folia pra todos!
Podcast: Reproducir en una nueva ventana | Descargar