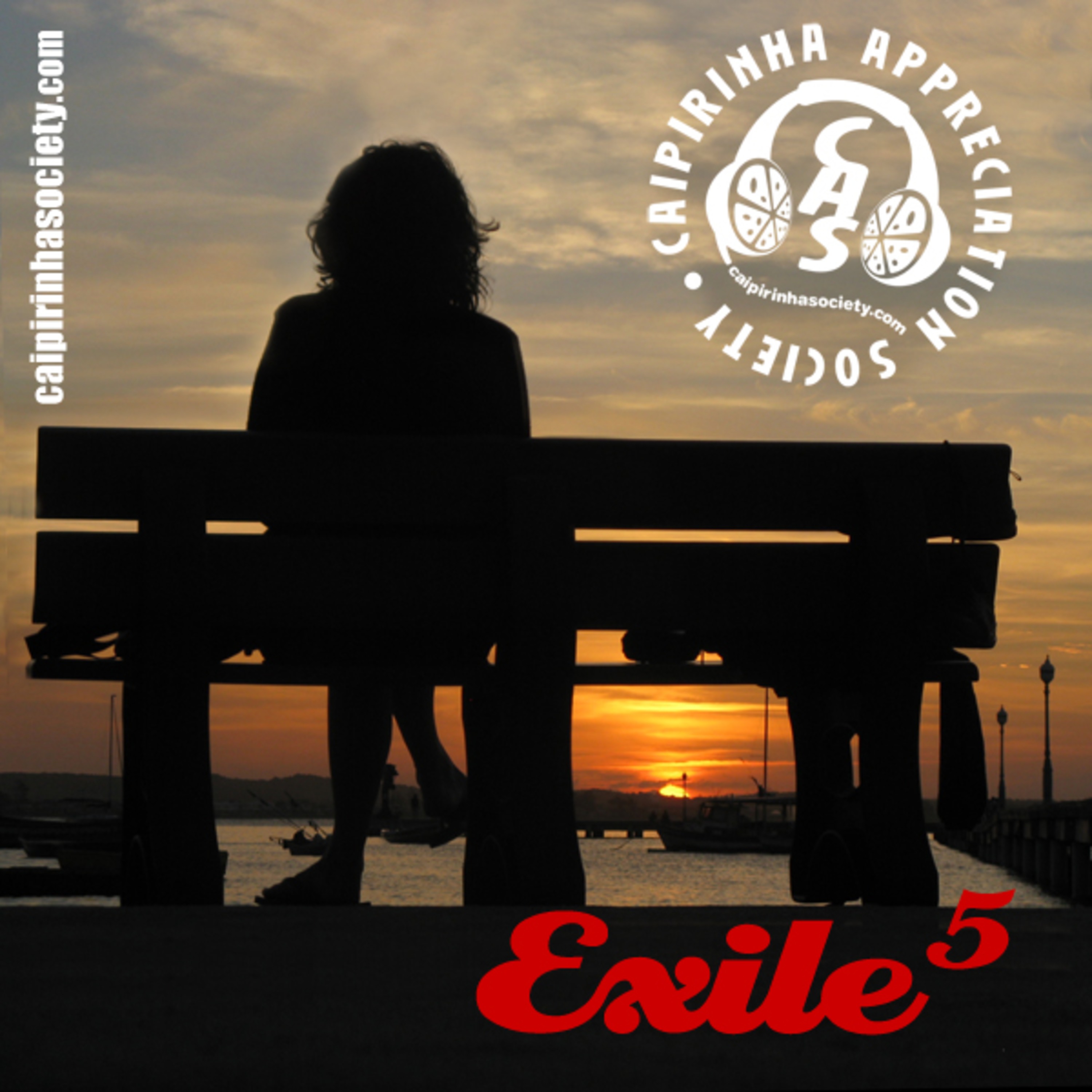 zé de riba | nelson sargento | danda e seu regional | karina buhr | lady acid experience | eta carinae | junio barreto | arranco de varsóvia | juliano muta | joão bosco | pedro lima | comunidade azougue | cidadão instigado | wanderlea e reginaldo rossi | eduardo dusek | rui mingas | maciel salu | cabruêra | dona edith do prato | alessandra leão | a cabra alada | noca do acordeon | claudio rabeca | pedro santos | rogério duprat | oscar sulley and the uhuru dancers | beto villares | maga bo & dj incidental | chico correa feat. mc orangue
EXILE 5

As the Caipirinha Appreciation Society crew begin to like their exile too much, the time to go back home is at hand. Here's another episode inspired in the idyllic beach life of Saquarema, packed to the brim with great Brazilian music. (Only one more to go. Sniff sniff).

EXILE 5

Quando a equipe do Caipirinha Appreciation Society começa a gostar demais dessa coisa de exílio, o dia de ir embora começa a despontar no horizonte. Vai aqui mais um episódio inspirado na idílica vida praieira de Saquarema, atolado de música brasileira de alta qualidade. (Só falta mais um episódio desses, snif snif).
Podcast: Reproducir en una nueva ventana | Descargar