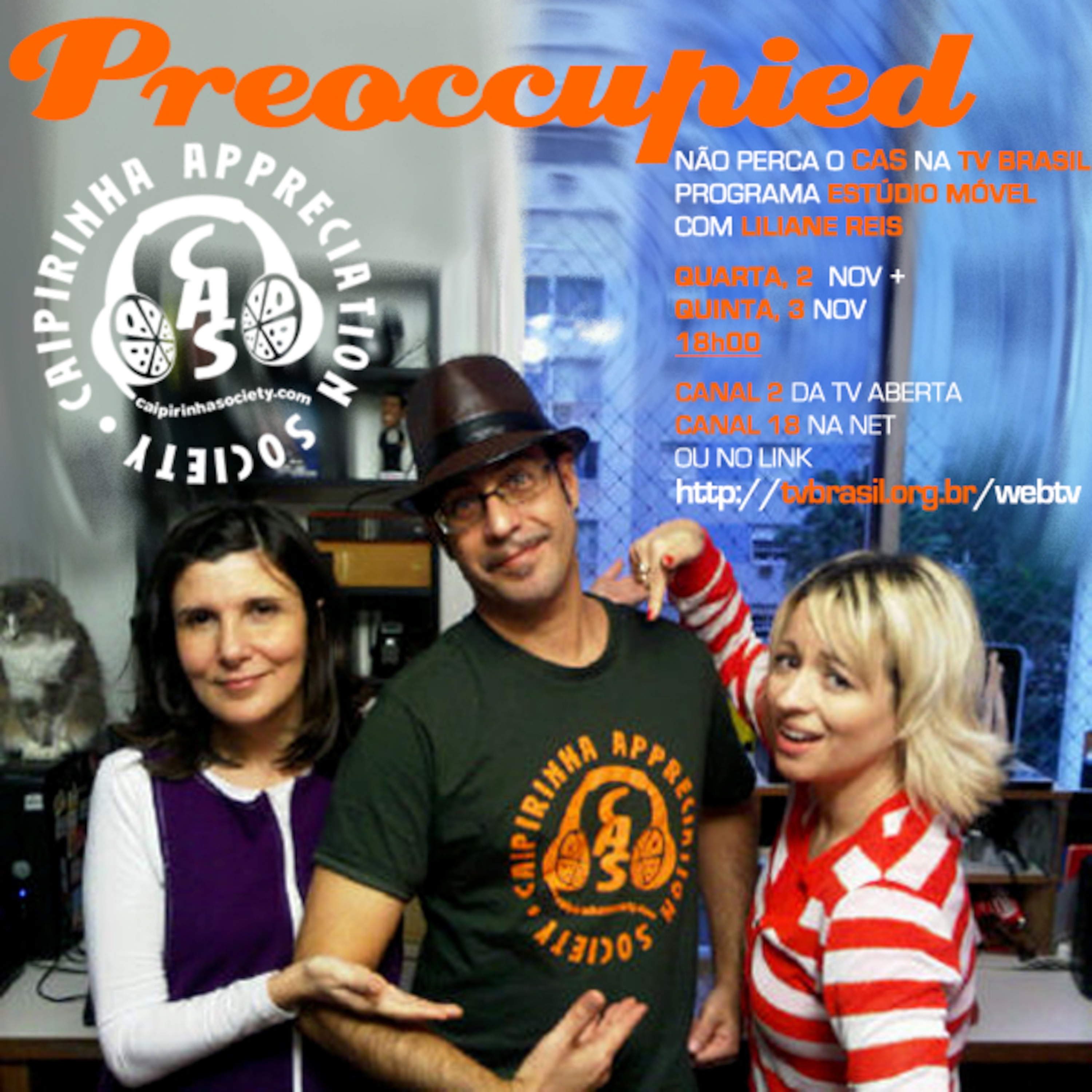 eddie | danilo moraes | elvis boamorte e os boasvidas | zé cafofinho | junio barreto | edu lobo | gaspar andrade | comadre fulozinha | wado & curumin | mundo livre s.a. | fino coletivo | guardaloop | karina buhr | kiko dinucci e o bando afromacarrônico | douglas germano | germano mathias | itamar assumpção | elza soares | sombra | felipe cordeiro | dj dolores | lucio maia | balcão da bricolagem
PREOCCUPIED

Although the producers of the Caipirinha Appreciation Society are rather politically-minded people, the show isn't always as packed with revolutionary messages as the last three episodes were (we've called them the Occupy "trilogy", but there are probably more to come on the subject!). // The current podcast brings other stuff that has been preoccupying us: lots of new albums to be enjoyed, an interesting playlist suggested by our friend Kiko Dinucci and new features popping up on our website caipirinhasociety.com. Add all that up and you get two hours of the finest cliché-free Brazilian music there is to be found.

PRÉ-OCUPADOS

Embora os produtores do Caipirinha Appreciation Society sejam pessoas politizadas, o programa não é sempre tão carregado de mensagens revolucionárias quanto os três últimos episódios (batizados de "trilogia" Occupy, por mais que ainda devamos voltar a esse assunto). // Este episódio traz outras coisas que andam ocupando a nossa cabeça: montes de lançamentos de CD para se curtir, uma playlist sugerida por nosso amigo Kiko Dinucci e as novas firulas do nosso site, caipirinhasociety.com. A soma disso tudo resulta em duas horas da mais fina música brasileira além dos clichês.
Podcast: Reproducir en una nueva ventana | Descargar