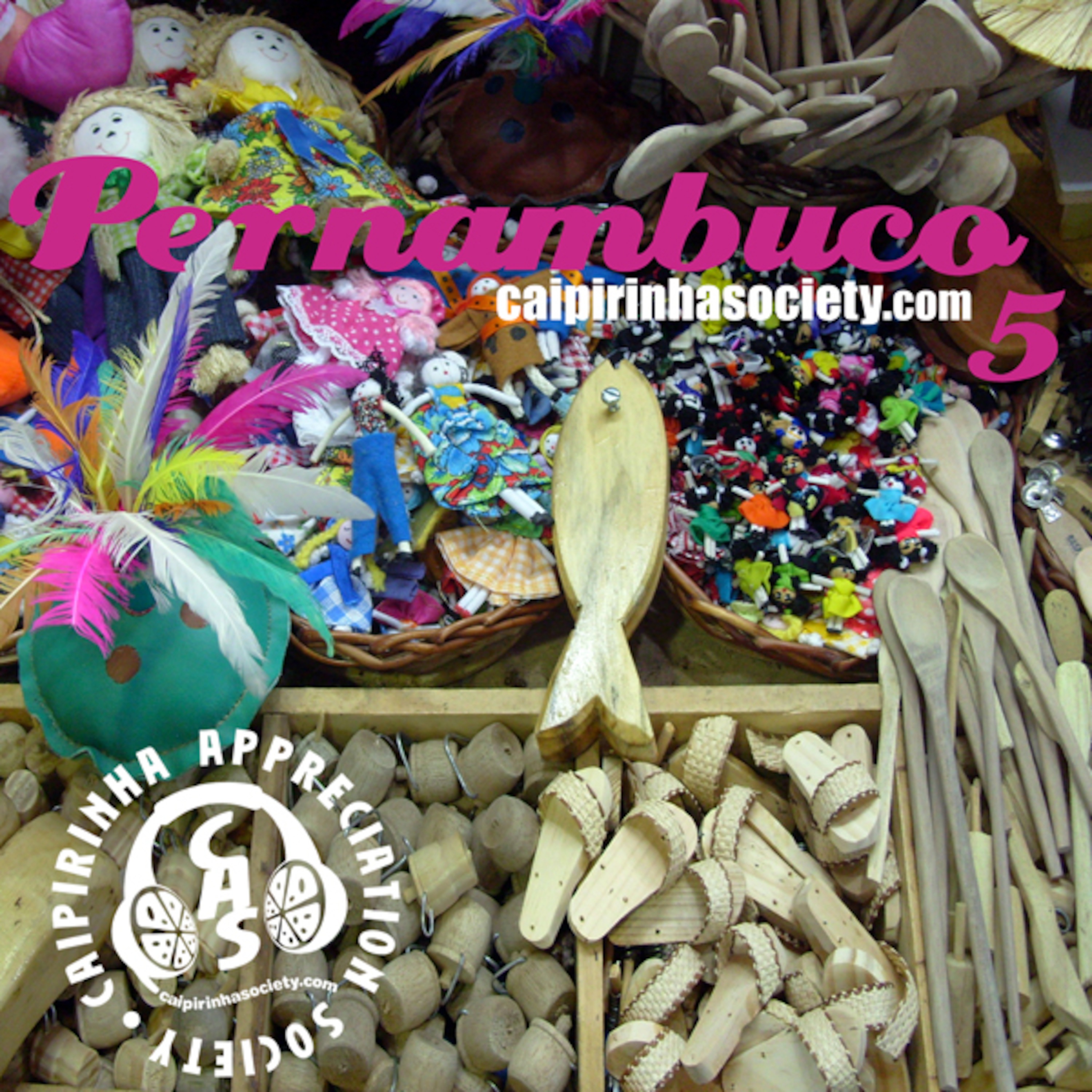 cila do coco e seus pupilos | ferrugem | pouca chinfra | ortinho | aurinha do coco | genival lacerda | rogerman | geraldo maia | jr black | glauco e o trem | dona selma do coco | jackson do pandeiro | ylana queiroga | bola sete | quinteto violado | mestre salustiano | zeca do rolete | samba de coco raízes do arcoverde | silvério pessoa com zé do brejo e jacinto silva
PERNAMBUCO 5

Since everyone else seems to be talking about the new releases from Pernambuco (been there, done that), the Caipirinha Appreciation Society dedicates this episode to the old stuff: meet the traditional style called "coco" that has influenced so many artists from the region, old and new. // Also in this episode: the CAS crew crashes into a private birthday party to bring you a live, super exclusive bootleg from Pernambuco samba stars Pouca Chinfra.

PERNAMBUCO 5

Já que todo mundo está falando dos últimos lançamentos de Pernambuco (notícia velha para nossos ouvintes), o Caipirinha Appreciation Society dedica este episódio um estilo das antigas: conheça o tradicional "coco", que tanto influencia artistas novos e velhos da região. // Também neste episódio: a equipe do CAS penetra uma festa de aniversário para trazer pra vocês uma gravação ao vivo e super exclusiva dos sambistas pernambucanos do Pouca Chinfra.
Podcast: Reproducir en una nueva ventana | Descargar