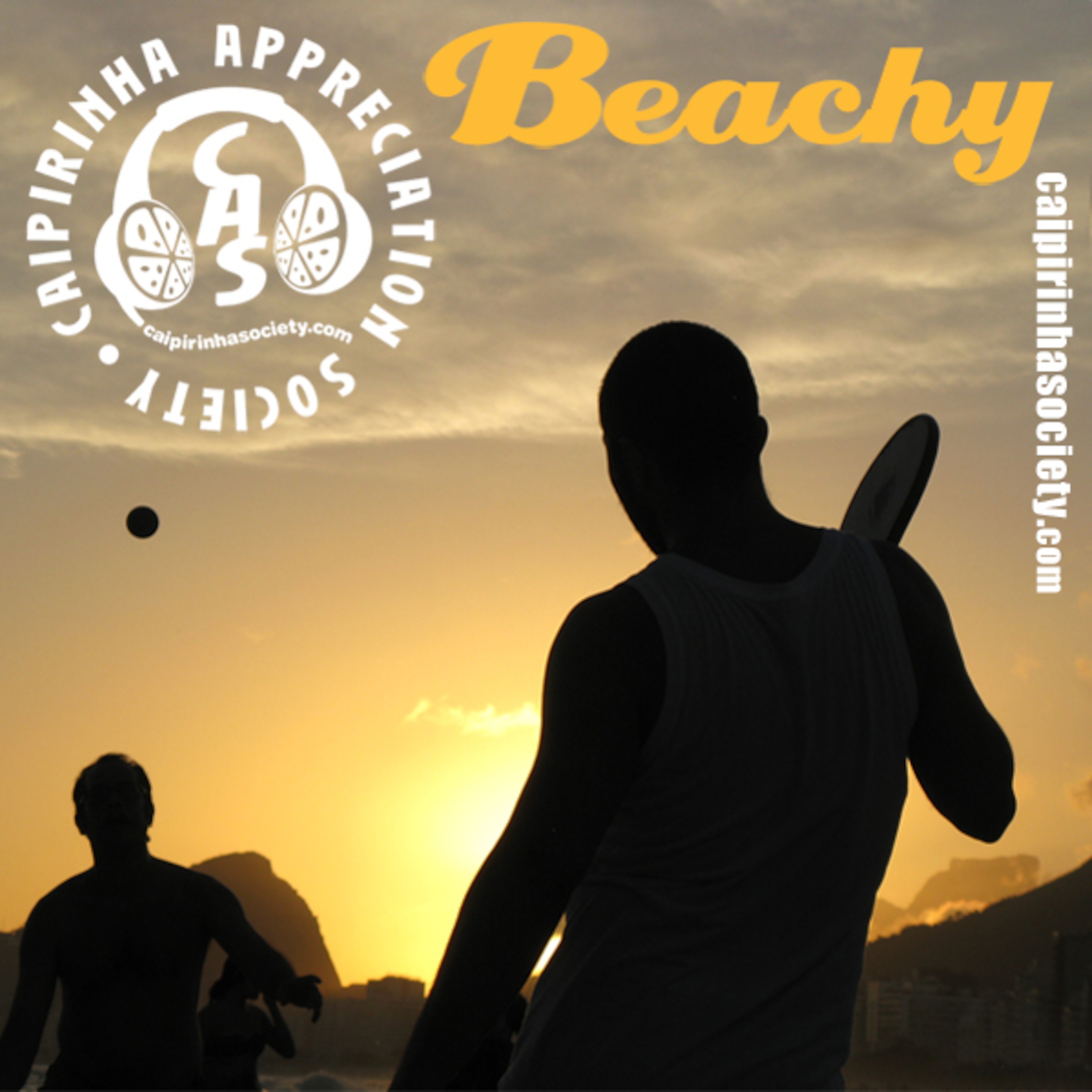 tom zé | pedro luís e a parede | quarteto repercussão | almirante | nelson gonçalves | academia da berlinda | wado | a cabra alada | lia de itamaracá | mombojó | eddie | chico science & nação zumbi | virgulóides | c n boys | fino coletivo | agnaldo timóteo | ronei jorge e os ladrões de bicicleta | luisa mandou um beijo | junio barreto | jackson do pandeiro & marco bosco | sergio murilo | cinderela | luiz gonzaga | marku ribas | quarteto em cy | trio copacabana | los tres sudamericanos | alípio martins | dicró e beto jamaica | bebeto | velhas virgens | pantico rocha e marcos dias | picassos falsos
BEACHY MUSIC

Since the stormy weather won't let us *go* to the beach, all we can do is talk *about* the beach. This episode brings you songs that celebrate the Brazilian sun-worshiping culture. If you too are not lucky enough to be enjoying bikini weather, get your shades on and let the music take you there.

MÚSICA PRAIEIRA

Já que nossa amiga La Niña não está nos deixando *ir* à praia, resta-nos *falar* sobre a praia… Este episódio traz músicas que celebram o culto brasileiro ao sol. Se você também não está conseguindo curtir o clima praieiro, bote os óculos escuros e deixe a música te levar lá.
Podcast: Reproducir en una nueva ventana | Descargar