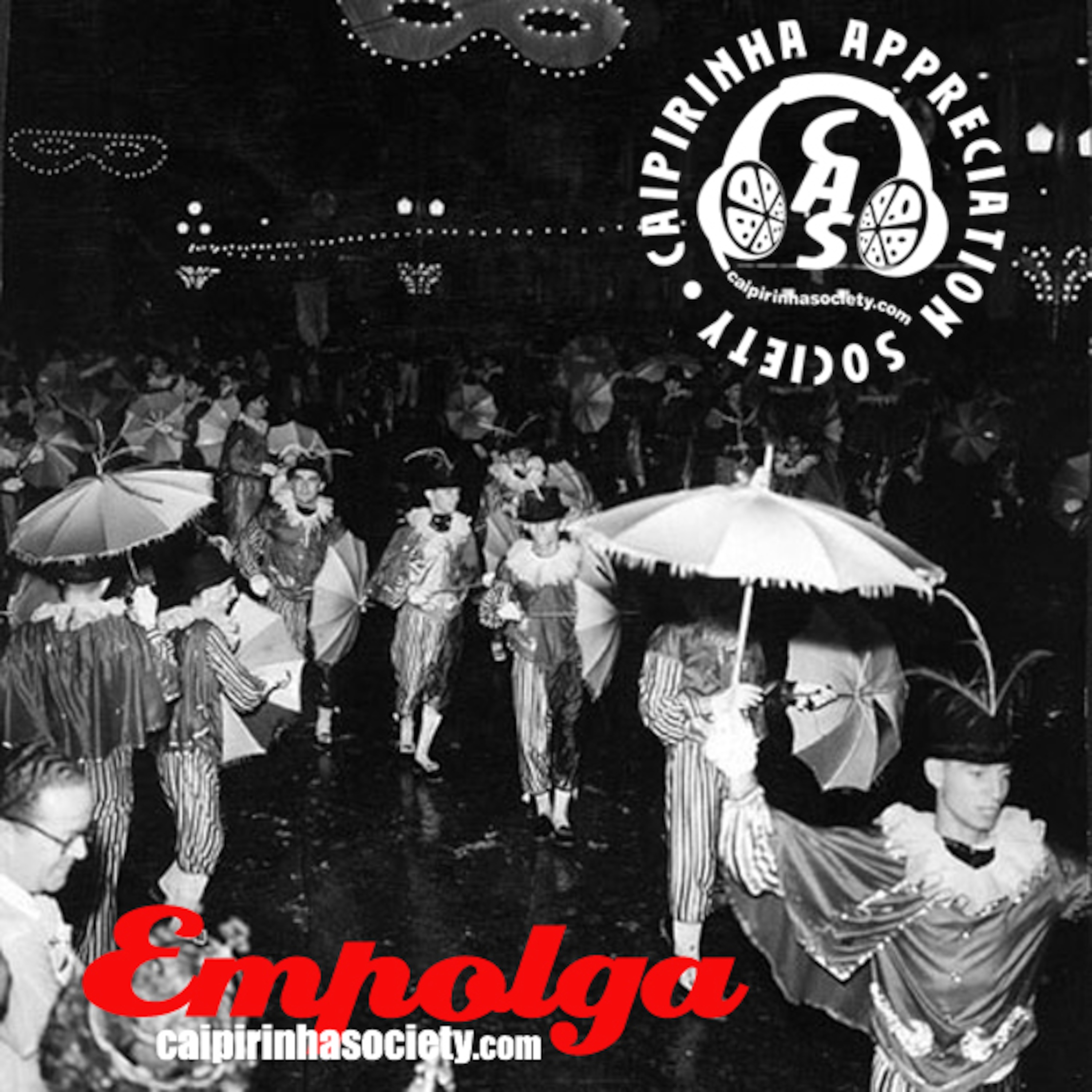 monsueto | nilton cesar | duda e orquestra | moacyr silva e sua orquestra | paulinho da viola | empolga às 9 | imperatriz leopoldinense | martinho da vila | os cinco crioulos | noite ilustrada | aracy de almeida | marcos moran | pouca chinfra | mussum | magali | teresa cristina | trupe chá de boldo | roberta sá | cesar costa filho | a caravana do delírio | bloco da saudade | mangueira | mocidade independete de padre miguel | portela | joão santiago | severino araujo e orquestra tabajara | dodô e osmar | antonio carlos e jocafi | pedrão | monobloco | pedro luís e a parede
EMPOLGA

It's Carnival time in Brazil and the Caipirinha Appreciation Society contrasts olden-day festivities with the current street carnival in Rio. EPISODE HIGHLIGHTS: apart from the vintage sambas and extracts from an original 1940s documentary on the Rio carnaval, this podcast brings an exclusive interview with singer and bloco leader Magali, from Empolga às 9.

EMPOLGA

É a estação momesca no Brasil e o Caipirinha Appreciation Society contrasta a folia das antigas com o atual carnaval de rua. DESTAQUES DA EDIÇÃO: além dos sambas antigos e dos trechos de um documentário sobre o carnaval carioca dos anos 40, esse programa traz uma entrevista exclusiva com a cantora Magali, do bloco Empoga às 9.
Podcast: Reproducir en una nueva ventana | Descargar