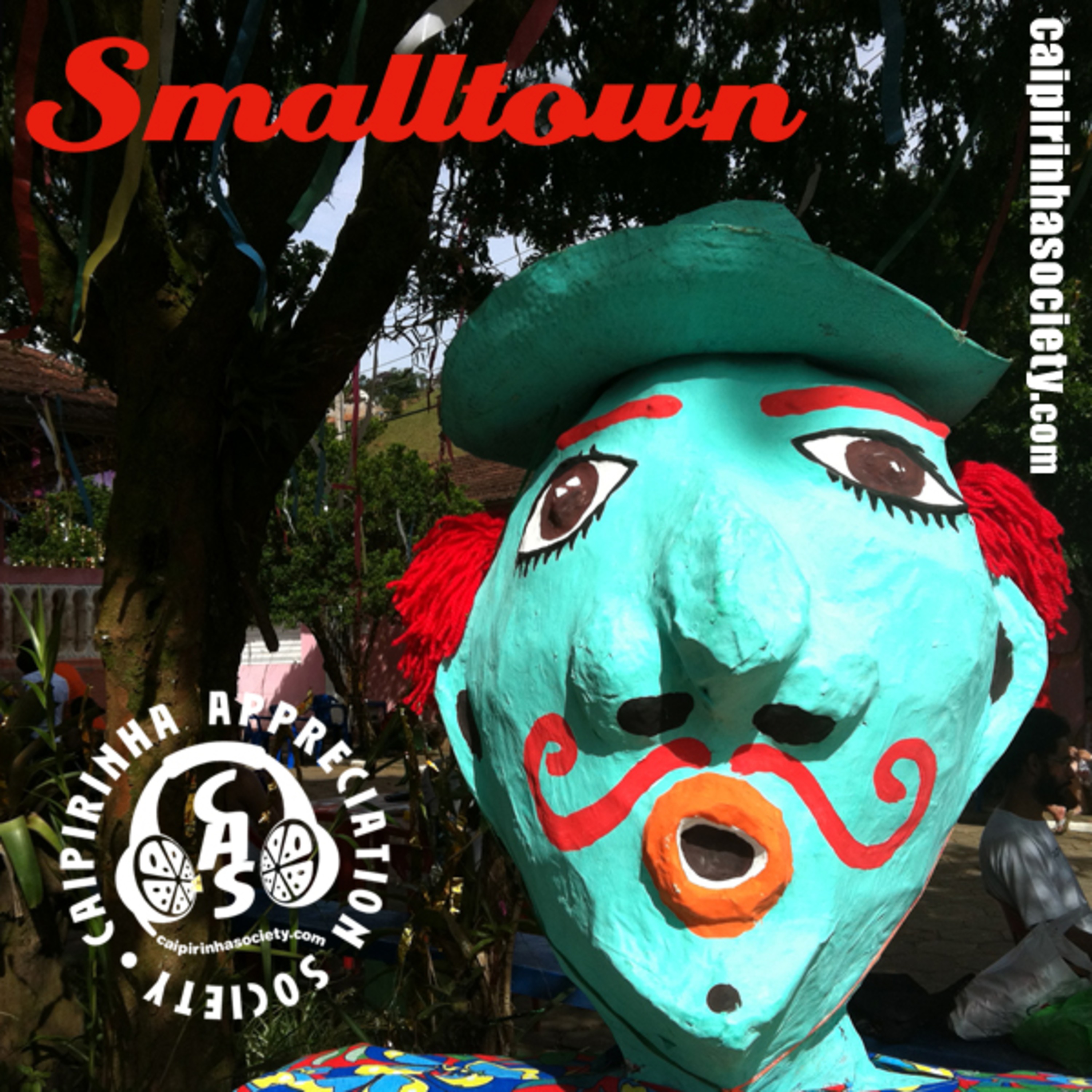 dois do samba | tiago gasta | inferninho samba orquestra | carlos henrique machado freitas | déo lopes | alamir | t. kaçula & renato dias | bloco da saudade | banda marcial de monteiro lobato | samba terreiro e batucada | clécia queiroz | clara nunes | martins do pandeiro | joão nogueira | anjos do inferno | adoniran barbosa | dani turcheto | tuco e o batalhão de sambistas | bebeto | wanderléa | ½ dúzia de 3 ou 4 | trem da viração | zé cafofinho e suas correntes | comadre fulozinha
SMALL-TOWN PARTY

As promised, this year the Caipirinha Appreciation Society podcast decided to seek out some alternative carnaval content for you. We went to great lengths to try and find the right destination, and ended up choosing a small town in the interior of São Paulo called "Monteiro Lobato", whose official website promised traditional, "marchinha-only" festivities (as opposed to the Bahian Axé-ridden norm these days). There we were greeted with some pleasant and unpleasant surprises, but, as usual, brought you only the best that came under our musical radar, namely Deo Lopes and his "Trem da Viração". Hope you enjoy this episode's lovely smalltown vibe!

FESTA DO INTERIOR

Conforme prometido, este ano o podcast Caipirinha Appreciation Society resolveu variar o conteúdo carnavalesco. Nos empenhamos na pesquisa de local, e acabamos optando por um vilarejo no interior de São Paulo chamado "Monteiro Lobato", cujo site oficial prometia uma festa só de marchinhas (ao contrário do axé baiano que, cada vez mais, invade outros carnavais). Tivemos lá nossas surpresas, boas e ruins, mas, é claro, trouxemos para vocês o que de melhor caiu no nosso radar musical – a saber, o grande Deo Lopes e seu Trem da Viração. Esperamos que vocês curtam o vibe interiorano deste episódio!
Podcast: Reproducir en una nueva ventana | Descargar