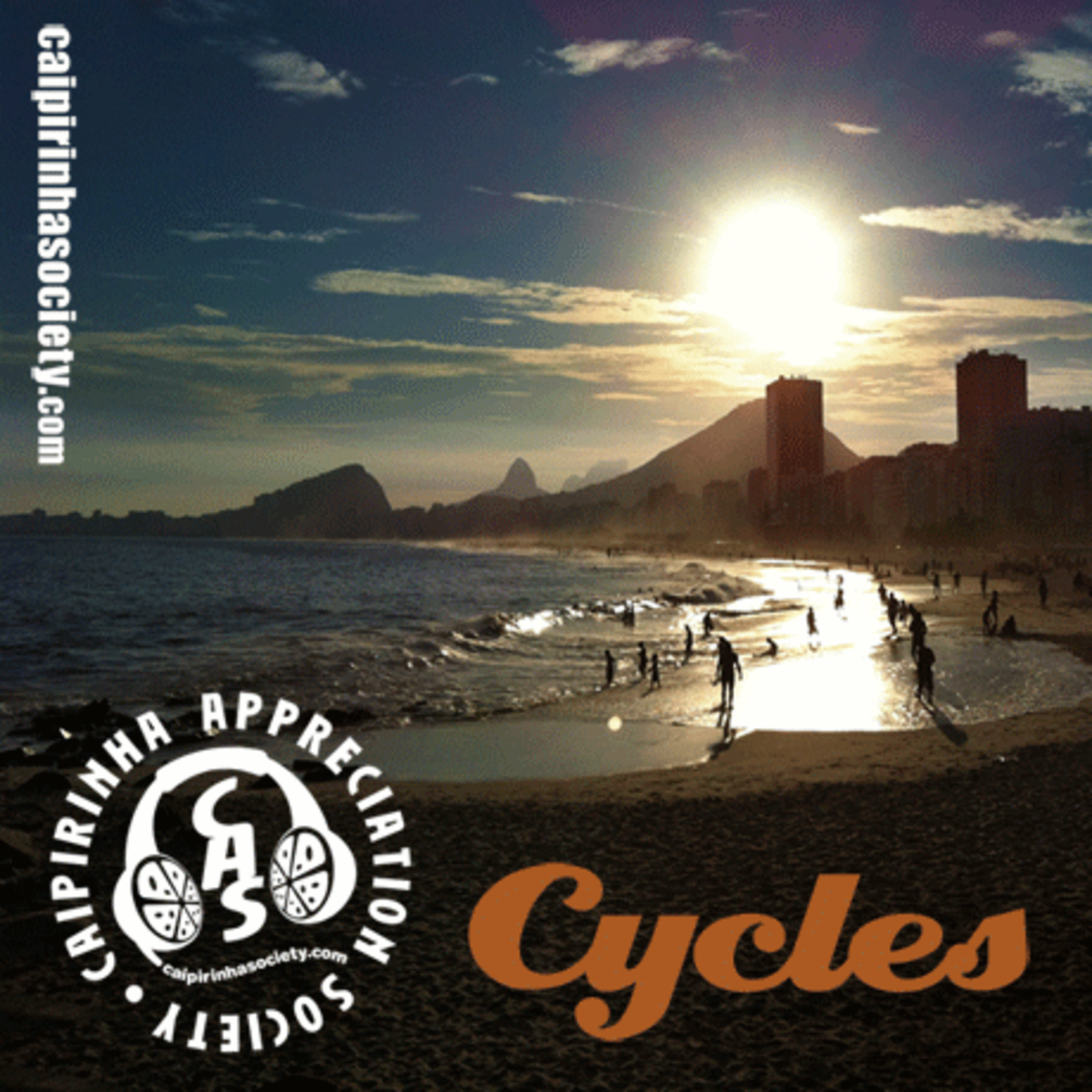 diego poças e verônica ferriani | alcione | dicró | bina coquet | eu, você e maria | glauco e o trem | lucas santtana | rodrigo campos | céu | mahmundi | silva | fino coletivo | cosmopaulistas | trupe chá de boldo | maria scombona | novos baianos | terezinha de jesus | confraria da bazófia | pedro lima | quatro a zero | lira carioca, clara sandroni e marcos sacramento | aracy de almeida | mundé qultural | ben charles | filipe cordeiro | bemba trio | café preto | ba-boom | joão do morro | marcela bellas (kbça remix) | bruno morais
CYCLES

Like everything in life, the Caipirinha Appreciation Society show also appears to come in cycles. Specific-theme episodes are usually followed by a couple of random ones. The only thing constant as the sun is our selection of Brazilian music beyond the clichés: winter, spring, summer or fall.

CICLOS

Como tudo na vida, o Caipirinha Appreciation Society também parece vir em ciclos. Edições com temas específicos costumam ser seguidas por uma sequência de programas aleatórios. A única constante garantida é a nossa seleção de música brasileira além dos clichês: chova ou faça sol.
Podcast: Reproducir en una nueva ventana | Descargar