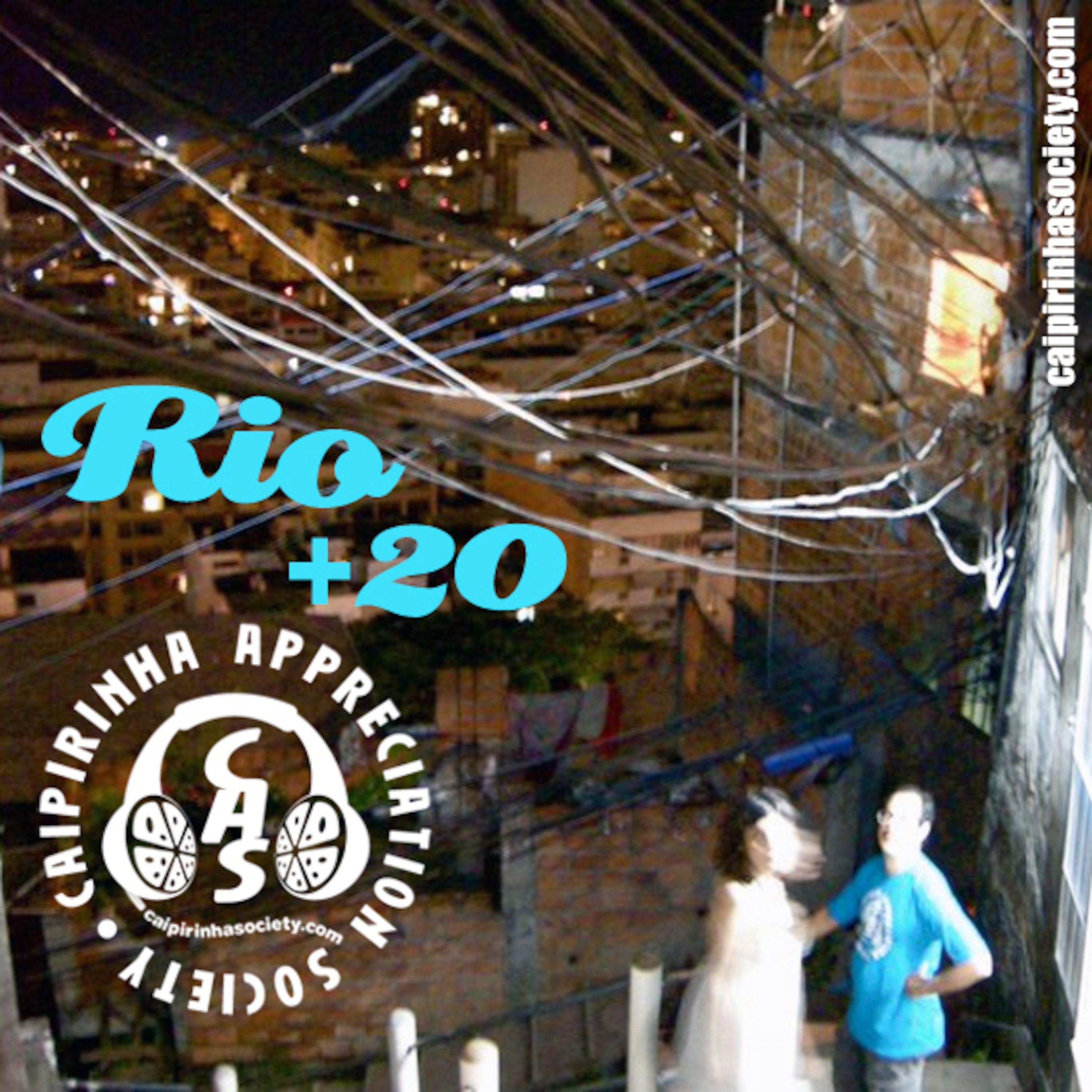 a roda | ½ dúzia de 3 ou 4 | maxixe machine | projeto prestes | acme | paulo cesar pinheiro | lira carioca, clara sandroni e marcos sacramento | itamar assumpção | novos baianos | mestre ambrósio | augusto calheiros | josildo sá e paulo moura | speed freak e black alien | titãs | tonico e tinoco | joão de almeida neto | karina buhr | mombojó | pedro luís e a parede | cidadão instigado | kiko dinucci | chico science e nação zumbi | numismata | gilberto trave e cálculo iv | paulinho da viola | rogério skylab | zé de riba | legião urbana
Rio + 20 = ??

They say the road to hell is paved with good intentions… Why does that ring so true when you see world leaders gathered together to sign a treaty on sustainable development? This week the Caipirinha Appreciation Society podcast brings to you a selection of songs about the different themes being discussed at the Rio+20 summit. Just so we all get familiar with the topics and make up our own minds as to what we can do ourselves towards improving the world we live in. Good listening!

RIO + 20 = ??

Dizem que de boas intenções o inferno está cheio… Por que será que o provérbio vem à mente quando vemos um bando de líderes mundiais assinando um documento sobre desenvolvimento sustentável? O podcast Caipirinha Appreciation Society traz uma seleção de músicas relativas aos diferentes temas de discussão da Rio+20. Só para todo mundo se familiarizar com os tópicos e refletir sobre o que pode fazer individualmente para melhorar o mundo em que vivemos. Bom proveito!
Podcast: Reproducir en una nueva ventana | Descargar