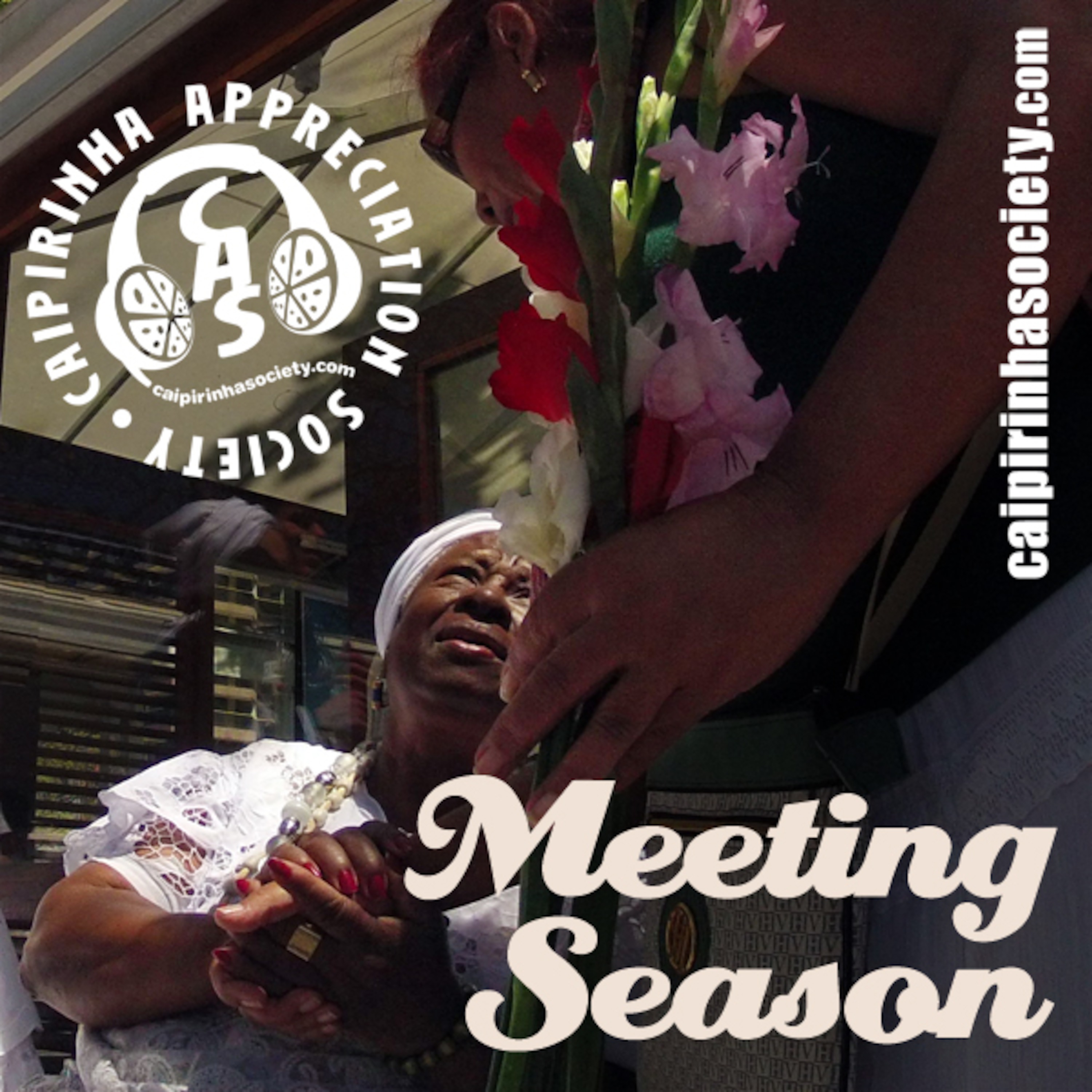 cabedal | bebeto castilho feat. talma de freitas | berço do samba de são mateus | baby consuelo | odair cabeça de poeta e o capote | papa poluição | zé rodrix | equipe mercado | júnio barreto | a turma do embalo | dois do samba | bina coquet | trupe chá de boldo | maxixe machine | fábio barros | filarmônica de pasárgada | céu | aíla | célia mara | dj dolores | música ligeira | trem da viração | trio nordestino | zé ramalho | baden powell e paulo cesar pinheiro | chico saraiva | cyro baptista's banquet of the senses | café do vento | comadre fulozinha | pandeiro do mestre
MEETING SEASON

We get all excited when the Brazilian summer starts showing its signs. From around this time of the year until after the Carnaval in February, listeners from all over the world start turning up at our doorstep, eager for good tips or just to share their experiences – and our weekly party at CaipiHostel is just the place to do that! Keep seeking us out, guys! While exploring great, cliché free Brazilian music, we love to learn more about who's on the listening end. EPISODE HIGHLIGHTS: exclusive release of the song «Seu Tipo» by the São Paulo band Filarmônica de Passárgada, about to release their début CD «O hábito da força».

TEMPORADA DOS ENCONTROS

Adoramos quando o clima começa a anunciar o verão que se aproxima. Daqui até depois do carnaval, nossos ouvintes espalhados pelo mundo começam a baixar no Brasil e a nos procurar, pra pedir dicas, nos contar de suas vivências – nosso balaco semanal no CaipiHostel sendo o local ideal pra isso! Aconchegem-se amigos, que, embalados pela boa música brasileira sem clichê, temos muita ideia pra trocar! DESTAQUES DO EPISÓDIO: lançamento exclusivo da faixa «Seu Tipo», da banda paulista Filarmônica de Passárgada, que em breve lançará seu CD de estréia «O hábito da força».
Podcast: Reproducir en una nueva ventana | Descargar