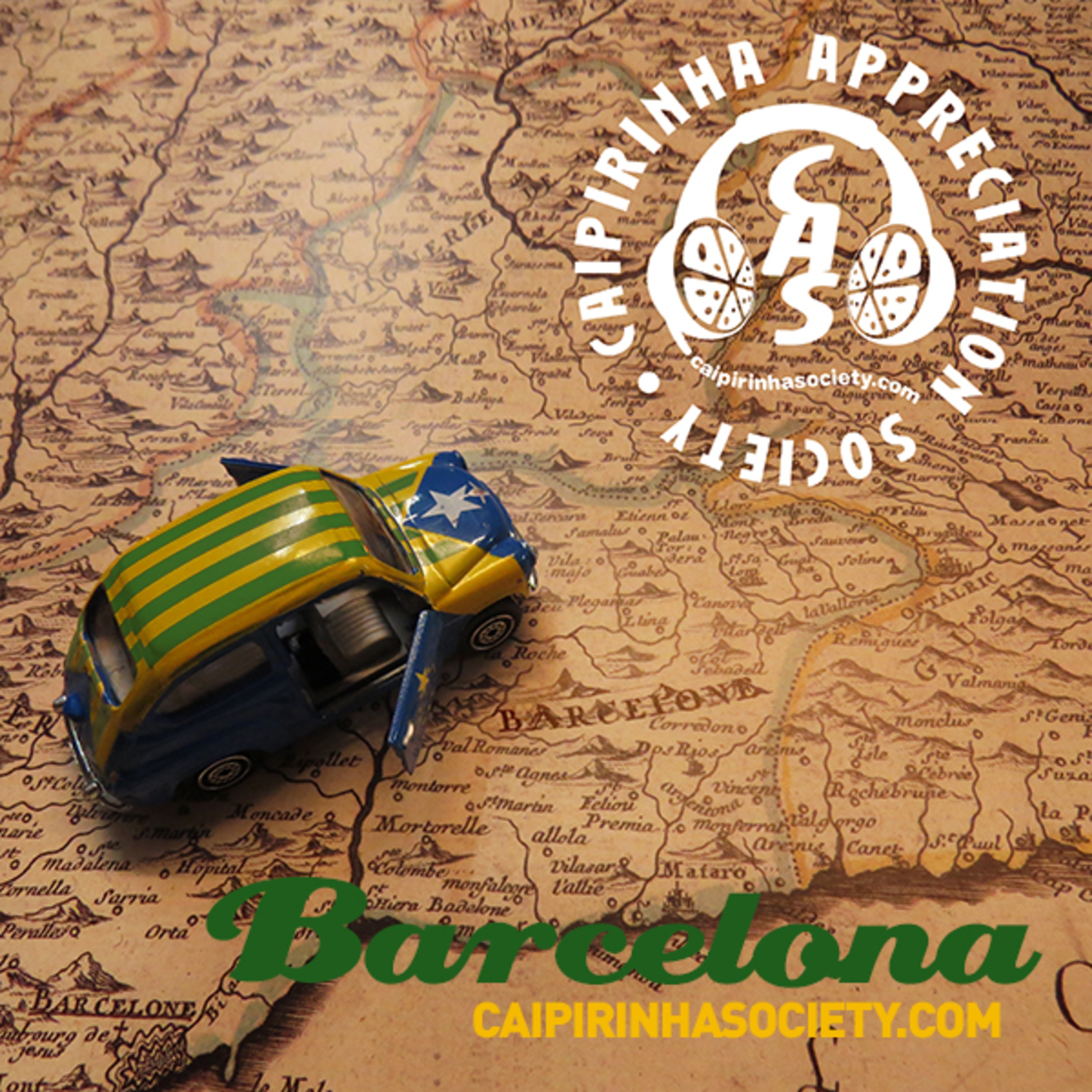 russo passapusso | pipo pegoraro | criolo & frevotron | reflézia | juca culatra | itamar assumpção | mona gadelha | moisés santana | marku ribas | orlandivo | mu chebabi | trio mocotó | pouca chinfra | luiz melodia | numismata & jards macalé | sandy alê | superlage | naurêa | cabloco | lia sophia & solano | gal costa | carlos pinto | juvenil silva | diahum | vulgue tostoi | lula queiroga | maria scombona | jenipapo
BARCELONA

So, on the eve of the podcast's ten-year anniversary, the Caipirinha Appreciation Society crew returns to Europe. Not London, where the programme was conceived, but to the warmer climates of Barcelona. We aren't completely settled yet but were anxious to deliver you a fresh show, so here goes your two hours of Brazilian music with more detailed comments on our new surroundings to follow in the coming weeks and months!

BARCELONA

Pouco antes de completar 10 anos de existência, o podcast Caipirinha Appreciation Society volta à Europa – não a Londres, onde foi concebido, mas ao clima mais ameno de Barcelona… Ainda nem terminamos de nos instalar, mas estávamos ansiosos para publicar um programa novo. Vão aqui então as suas duas horas de música brasileira. Maiores detalhes sobre nossos novo habitat seguirão, ao longo das próximas semanas e meses!
Podcast: Reproducir en una nueva ventana | Descargar