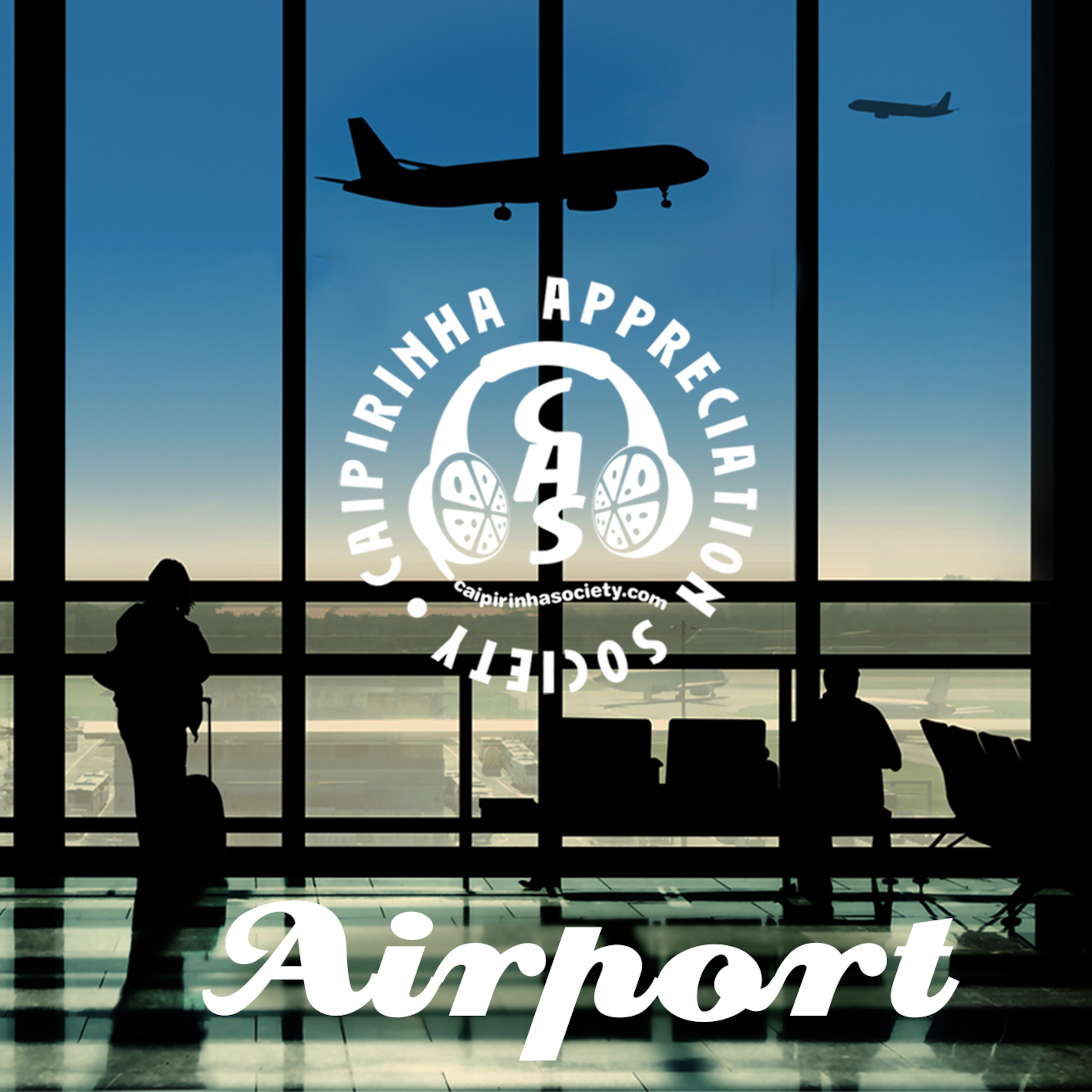 giba nascimento | andréia dias | trupe chá de boldo | tomba orquestra | feira livre | zoufri maracas | pedro santos | severino araújo & orquestra tabajaras | elis regina & jair rodrigues | luis airão | tom zé | gabriel muzak | mula manca & a fabulosa figura | cilibrinas do éden | lucas vasconcelos | gerson king combo | suvaca de prata | rodrigo pirirtuba & dj kri | curumin | novos baianos | eduardo kusdra | galego | lorena nunes | graça cunha | saravah soul | coletivo universal | denise assunção
AIRPORT

For the second time, the Caipirinha Appreciation Society had its voiceovers recorded inside an airport, now during Kika Serra's quick visit to Rio de Janeiro. This episode is packed with great cover versions to classic and 'B-side' songs of Brazilian music from the seventies. Special mention to Andreia Dias's new album based on the early solo career of Rita Lee.

AEROPORTO

Pela segunda vez, o Caipirinha Appreciation Society tem as suas falas feitas num aeroporto, agora durante a rápida passagem de Kika Serra pelo Rio de Janeiro. Este programa está recheado com algumas ótimas versões para clássicos e 'lados B' da música brasileira setentista, com destaque para o novo disco de Andreia Dias baseado no começo da carreira solo de Rita Lee.
Podcast: Reproducir en una nueva ventana | Descargar