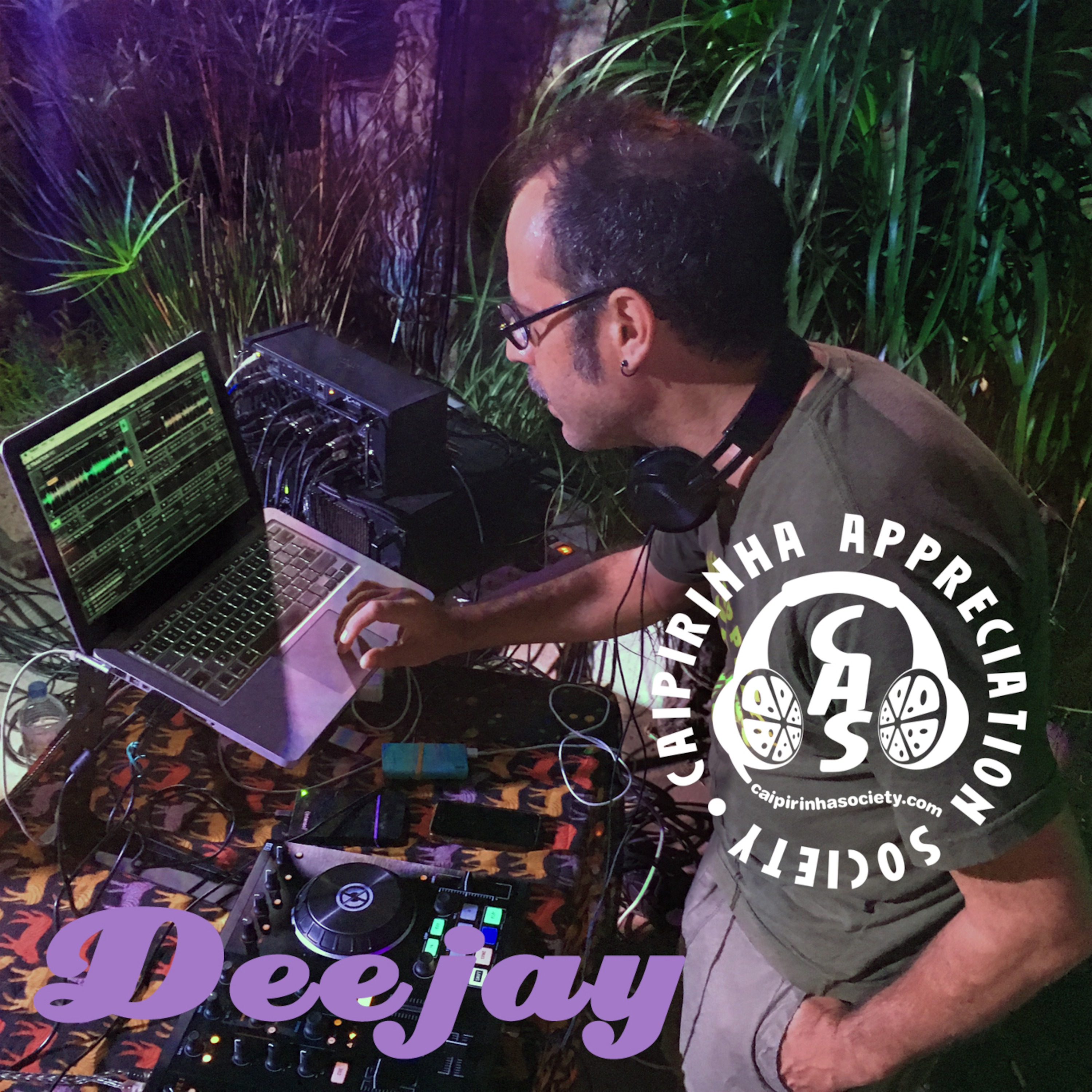 dj dolores | eddie | gilber t | ben charles | daniel groove | mussa | arduarà | mangaio | luz marina | supersan | yzalu | roberto carlos | afroelectro | iccarus | dani negra e craca beat
DEEJAY

They say that these days we're never more than six feet away from a deejay, but this episode of the Caipirinha Appreciation Society podcast pays tribute to «the real ting». We just felt like revisiting a classic from the day deejays truly researched, produced, composed, and went by cool names like «Dolores». // Originally broadcast on 3/April/2018 on Contrabanda 91.4 FM.

DEEJAY

Dizem que hoje em dia você nunca está a mais de dois metros de distância de um deejay, mas essa edição do podcast Caipirinha Appreciation Society homenageia os «de verdade». É que deu vontade de revisitar um clássico dos tempos em que os deejays realmente pesquisavam, produziam, compunham, e adotavam alcunhas maneiras tipo «Dolores». // Programa transmitido originalmente em 3/maio/2018 na Contrabanda 91.4 FM.
Podcast: Reproducir en una nueva ventana | Descargar