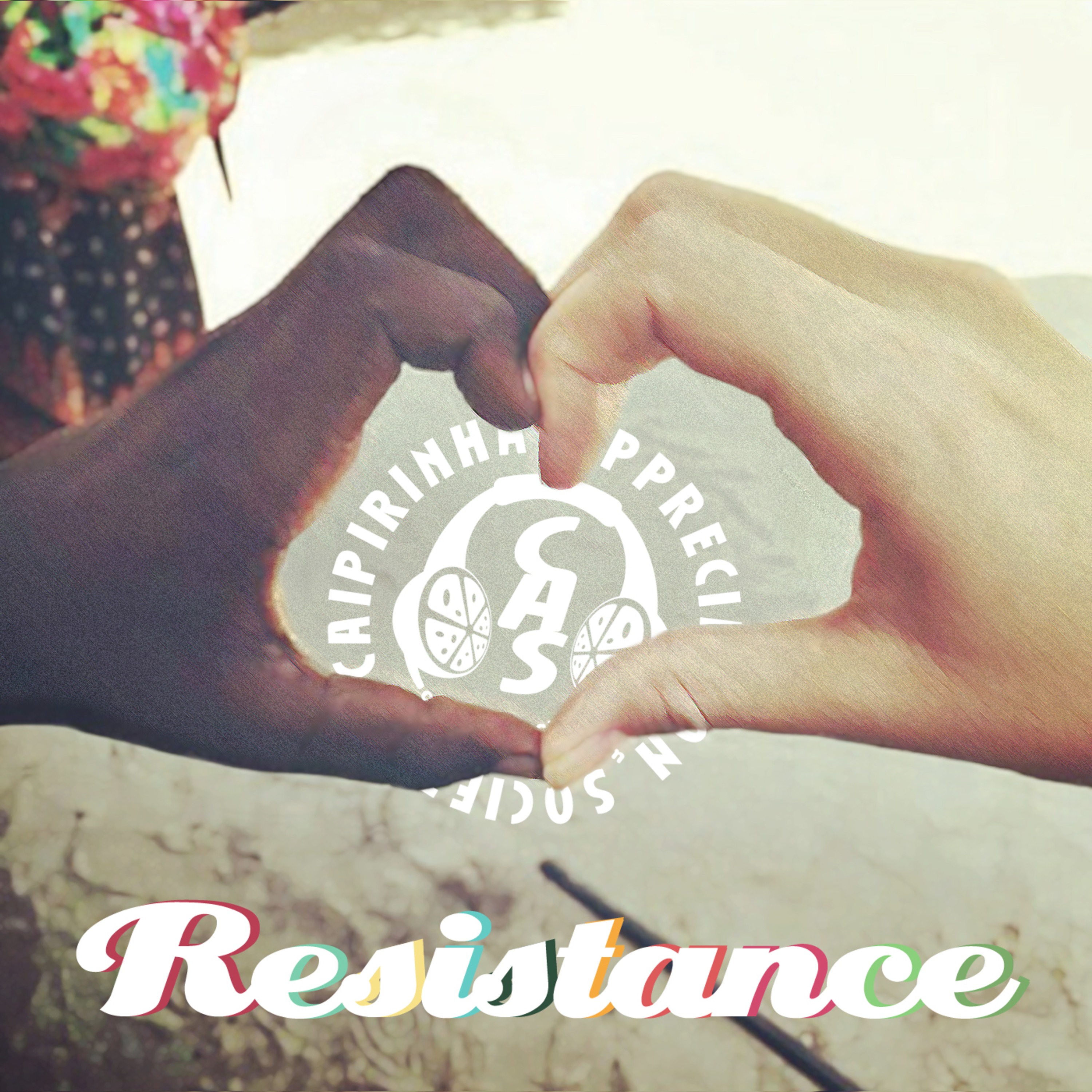 mangueira 2019 | leci brandão | batucada de bamba | clara nunes | teresa cristina, paulinho moska, joão cavalcanti, moysés marques + more | bonsucesso samba clube | chico science e nação zumbi | alex sant'anna | rappin hood and jair rodrigues | acme | phillip long | anônimos e cia. | fernando mendes | luccas maia | candeia, casquinha, picolono + more | kiko dinucci and sapopemba | beto vilares | belchior | pato fu | ju dorotea | muta | banda eddie | jr. black | beth carvalho | juventude maldita
ABOUT HOPE AND RESISTANCE

Drawing from the classics as well as new songs just in, the Caipirinha Appreciation Society podcast crew put together a great selection for this episode. We also enrolled the help of listeners old and new to get our message of hope and resistance across. Give it a listen, this one is super special! // Originally broadcast on 16/October/2018 on Contrabanda 91.4 FM.

SOBRE ESPERANÇA E RESISTÊNCIA

Bebendo dos clássicos ou das novidades de último minuto, a equipe do podcast Caipirinha Appreciation Society amealhou uma seleção e tanto para essa edição. Também recrutamos ouvintes novos e das antigas pra nos ajudar a transmitir nossa mensagem de esperança e resistência. Ouçam lá, esse ficou especial. // Transmitido originalmente em 16/outubro/2018 na Contrabanda 91.4 FM.
Podcast: Reproducir en una nueva ventana | Descargar