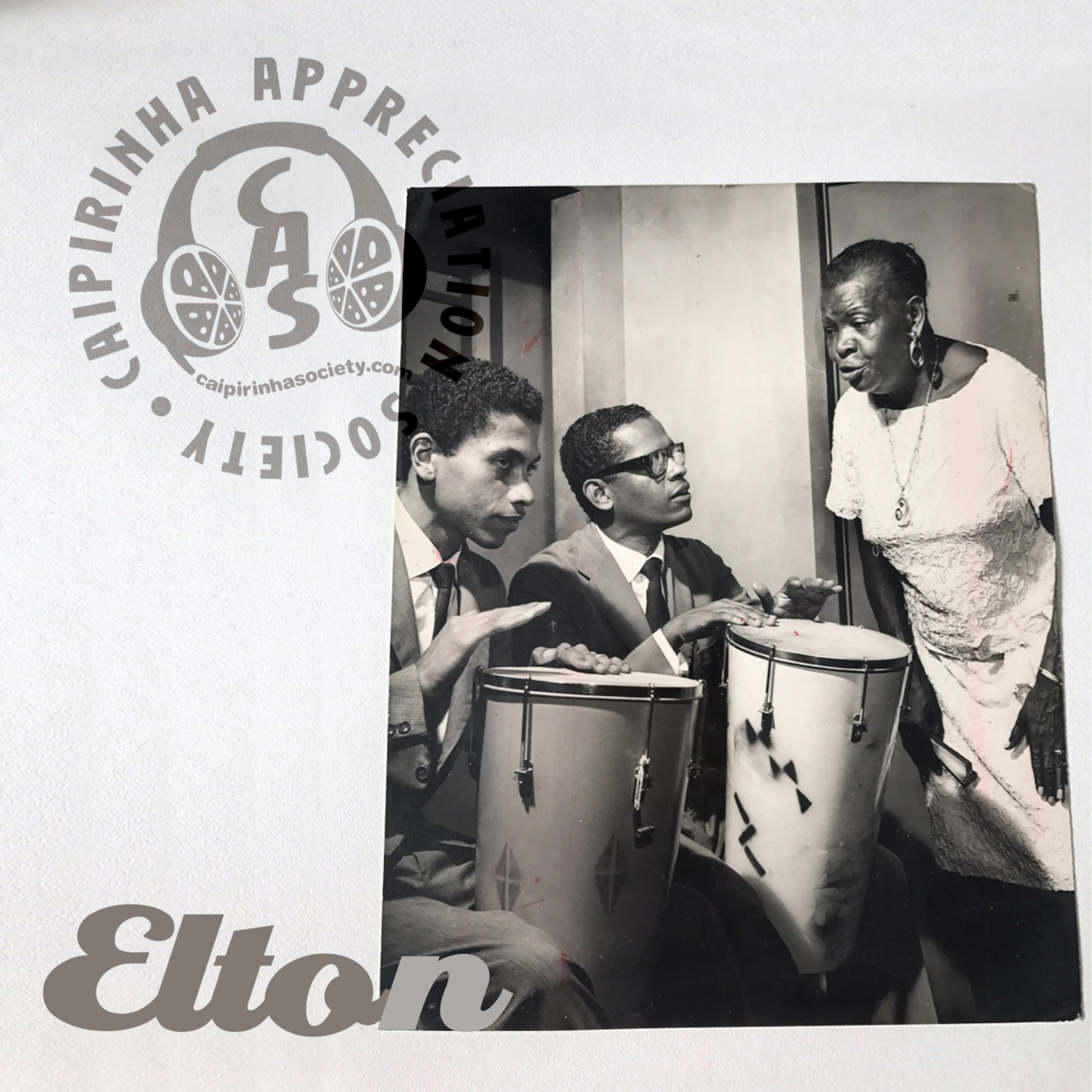 tom zé | elton medeiros | paulinho da viola | cartola | zé keti | teresa cristina | elizeth cardoso | | pedro miranda | aprendizes de lucas | joão pernambuco | conjunto a voz do morro | zé da cruz | clara nues | conjunto rosa de ouro | clementina de jesus | araci cortes | seu jair do cavaquinho | maria medalha | cristina buarque | herivelton martins filho and josé orlando | cyro monteiro
SOPHISTICATING SAMBA

For those of you in the mood for a classy carnival, this week the Caipirinha Appreciation Society podcast brings a belated homage to a great composer. You may not know his name but you will certainly have heard his songs in the voice of a samba hero or two! Here's an in-depth investigation into the music of Elton Medeiros. // Originally broadcast on 18/Feb/2020 on Contrabanda 91.4 FM.

SOFISTICANDO O SAMBA

Para aqueles que preferem um carnaval cheio de classe, o podcast do Caipirinha Appreciation Society traz uma homenagem atrasada a um grande compositor. Mesmo quem não conhece seu nome terá ouvido suas canções na voz de imortais sambistas. Vai aqui nosso mergulho na música de Elton Medeiros. // Transmitido originalmente em 18/Fev/2020 na Contrabanda 91.4 FM.
Podcast: Reproducir en una nueva ventana | Descargar