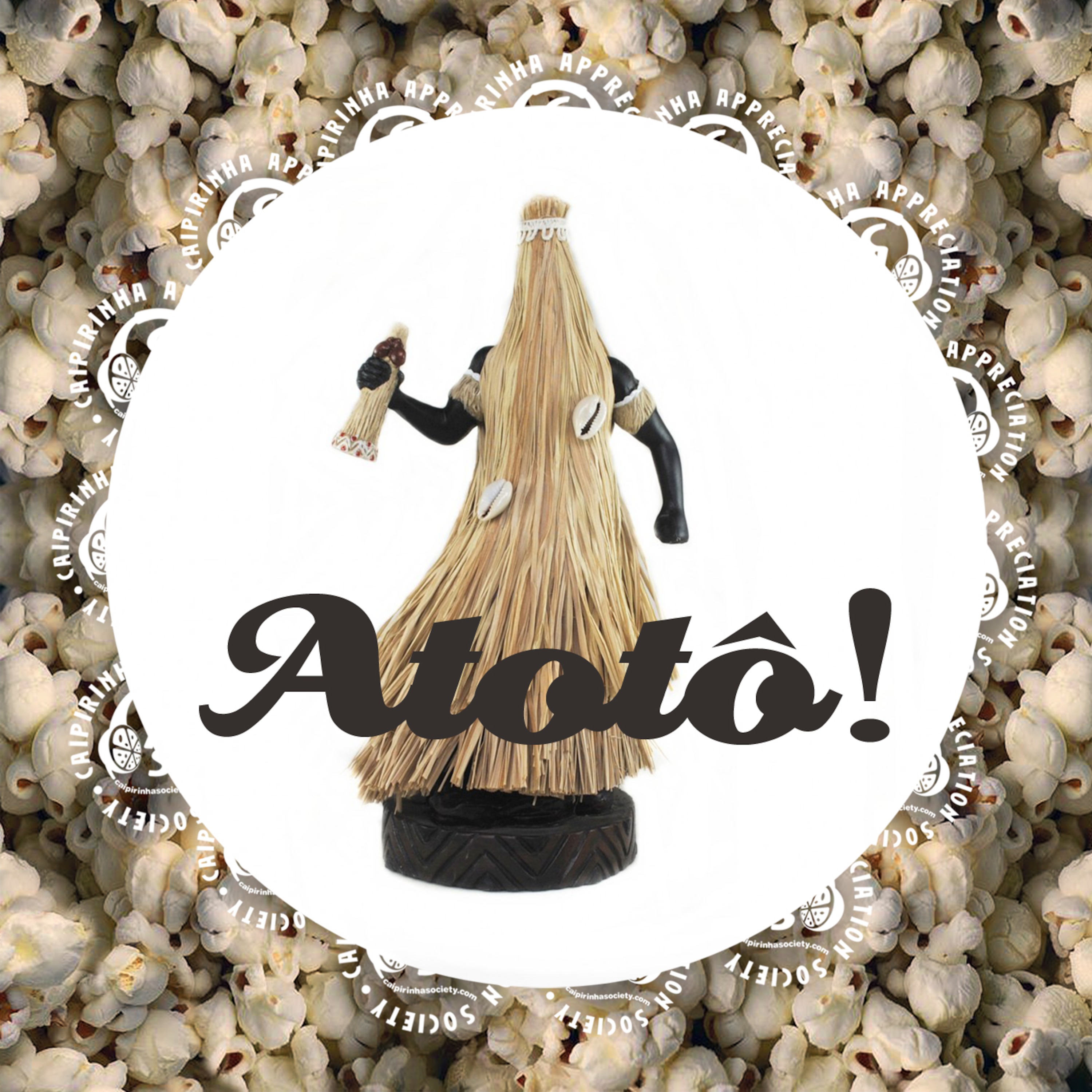 vinicius de moraes e toquinho | tião casemiro | os tincoãs | abelardo alfonso lopez | grupo abaçaí e orquestra hb-heartbreakers | lígia moreno | moraes moreira | luedji luna | mingo silva | jucara marcal e kiko dinucci | uana mahin | wando | angela maria e waldir calmon | machito | bola de nieve | félix valvert | miguelito valdez | richie ray y bobbie cruz | miriam batucada | ney matogrosso | paulicéia cultural | lucas uellendahl e cássio calazans | jorge ben | xênia frança | luno | suel susan | opanijé | 1/2 dúzia de 3 ou 4
ATOTÔ OBALUAIÊ!

This episode of the Caipirinha Appreciation Society podcast digs deep into the repertoire dedicated to Omulu/Obaluaiê, the Afro-Brazilian orisha responsible for both causing and healing epidemic diseases! Our offering of vibrant Brazilian music & culture to your long confinement days.

ATOTÔ OBALUAIÊ!

Essa edição do podcast do Caipirinha Appreciation Society explora o repertório dedicado a Omulu/Obaluaiê, o orixá por trás da causa e da cura das doenças infecciosas – as epidêmicas em particular! Nossa oferenda de música e cultura brasileiras para seus longos dias de confinamento.
Facebook: http://facebook.com/caipirinhasociety
Twitter: http://twitter.com/caipirinhacast
YouTube: http://youtube.com/c/caipirinhasociety
Apple Podcasts: bit.ly/CAS_ApplePodcasts
Google Podcasts: bit.ly/CAS_GooglePodcasts

Podcast: Reproducir en una nueva ventana | Descargar