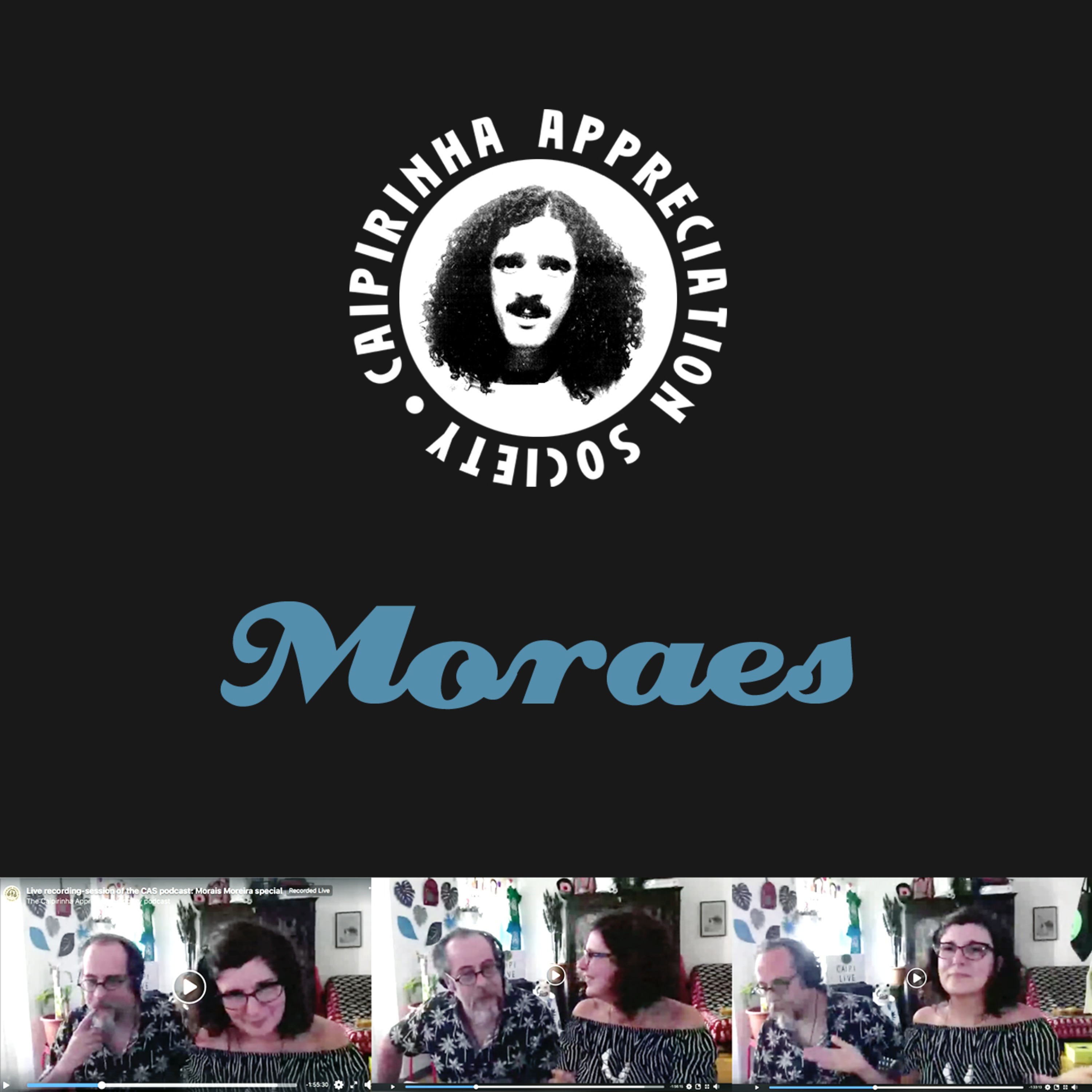 marcos valle | gal costa and caetano veloso | mutantes | novos baianos | moraes moreira | a cor do som | vassourinhas de olinda | armandinho, dodô e osmar | moraes moreira | moraes moreira | moraes moreira | moraes moreira | moraes moreira | …
LIVE HOMAGE TO MORAES MOREIRA

This is an extra special episode of the Caipirinha Appreciation Society podcast: (1) it was recorded live, not on Contrabanda FM, but on camera, originally as a Facebook Live video; (2) the playlist and commentary is all dedicated to the long, delightful career of recently-deceased Moraes Moreira; (3) it was recorded in the middle of a global pandemic and (4) it was Kika's birthday. Great music, information, laughter and improvisation. Plus (5) our gift to you: an extra half hour of songs we couldn't fit in the radio version.

LIVE EM HOMENAGEM A MORAES

Essa foi uma edição super especial do programa Caipirinha Appreciation Society: (1) foi gravada ao vivo, não na Contrabanda FM, mas para a câmera, originalmente como uma live do Facebook; (2) a playlist e narração é toda dedicada ao longo histórico de delícias do recém-falecido Moraes Moreira; (3) foi gravada no meio de uma pandemia mundial e (4) era aniversário da Kika. Música, informação, risadas e improvisação. E (5) um presentaço pra vocês: meia hora adicional de músicas que não couberam na versão transmitida na rádio.
Facebook: http://facebook.com/caipirinhasociety
Twitter: http://twitter.com/caipirinhacast
YouTube: http://youtube.com/c/caipirinhasociety
Apple Podcasts: bit.ly/CAS_ApplePodcasts
Google Podcasts: bit.ly/CAS_GooglePodcasts

Podcast: Reproducir en una nueva ventana | Descargar