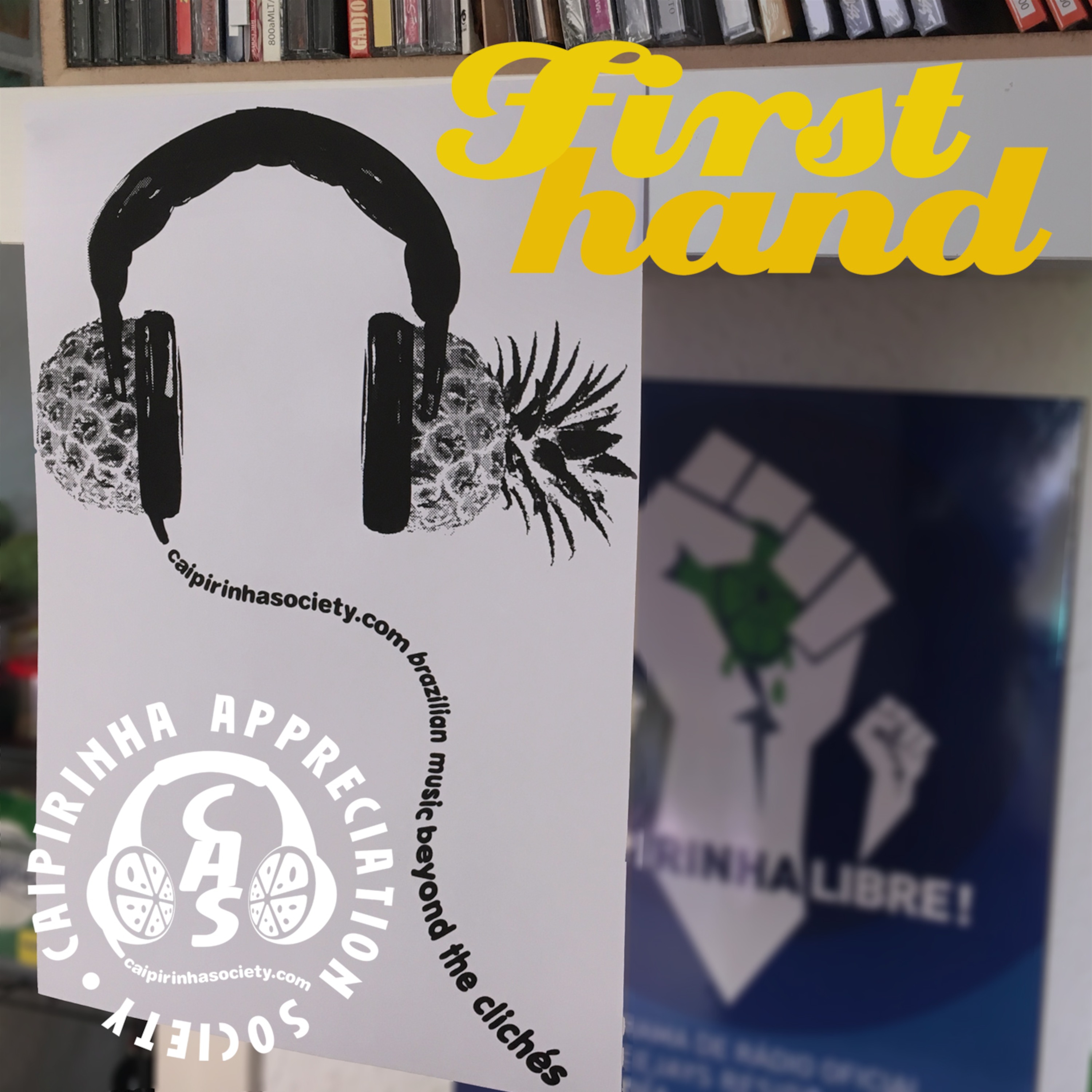 felipe bemol and 1/2 dúzia de 3 ou 4 | coral bomtempo | paulo padilha | dimitri br and luca argel | fernando diniz and bruno brasil feat. nina oliveira | dossel | dani carmesim | joão paulo rosa | mulungu | flerte flamingo | guma | tagua tagua | leo fazio and the fearless flyers | lau e eu feat laura lavieri | claudio lira | vovô bebe | pedro fonte | mestre madruguinha | marcelo d2 | edi rock | pregador luo
A CAS PRERROGATIVE

This is one of those episodes where we present you a handful of tracks by artists we never featured in the Caipirinha Appreciation Society before, knowing full well that they are classics in the making. Here first, as befits one of the longest-running Brazilian-music podcasts around!

This show was originally broadcast on Contrabanda FM (Barcelona) on 03 November 2020.

PRERROGATIVAS DO CAS

Essa é uma daquelas edições em que a gente apresenta uma pá de faixas de artistas que nunca tocamos antes no Caipirinha Appreciation Society, sabendo desde já que se tornarão clássicos. Você ouve aqui primeiro, como cabe a um dos podcasts mais longevos de música brasileira das quebradas.

Esse programa foi transmitido originalmente na rádio Contrabanda FM (Barcelona) no dia 3 de novembro de 2020.

Facebook: http://facebook.com/caipirinhasociety
Twitter: http://twitter.com/caipirinhacast
YouTube: http://youtube.com/c/caipirinhasociety
Apple Podcasts: bit.ly/CAS_ApplePodcasts
Google Podcasts: bit.ly/CAS_GooglePodcasts

Podcast: Reproducir en una nueva ventana | Descargar