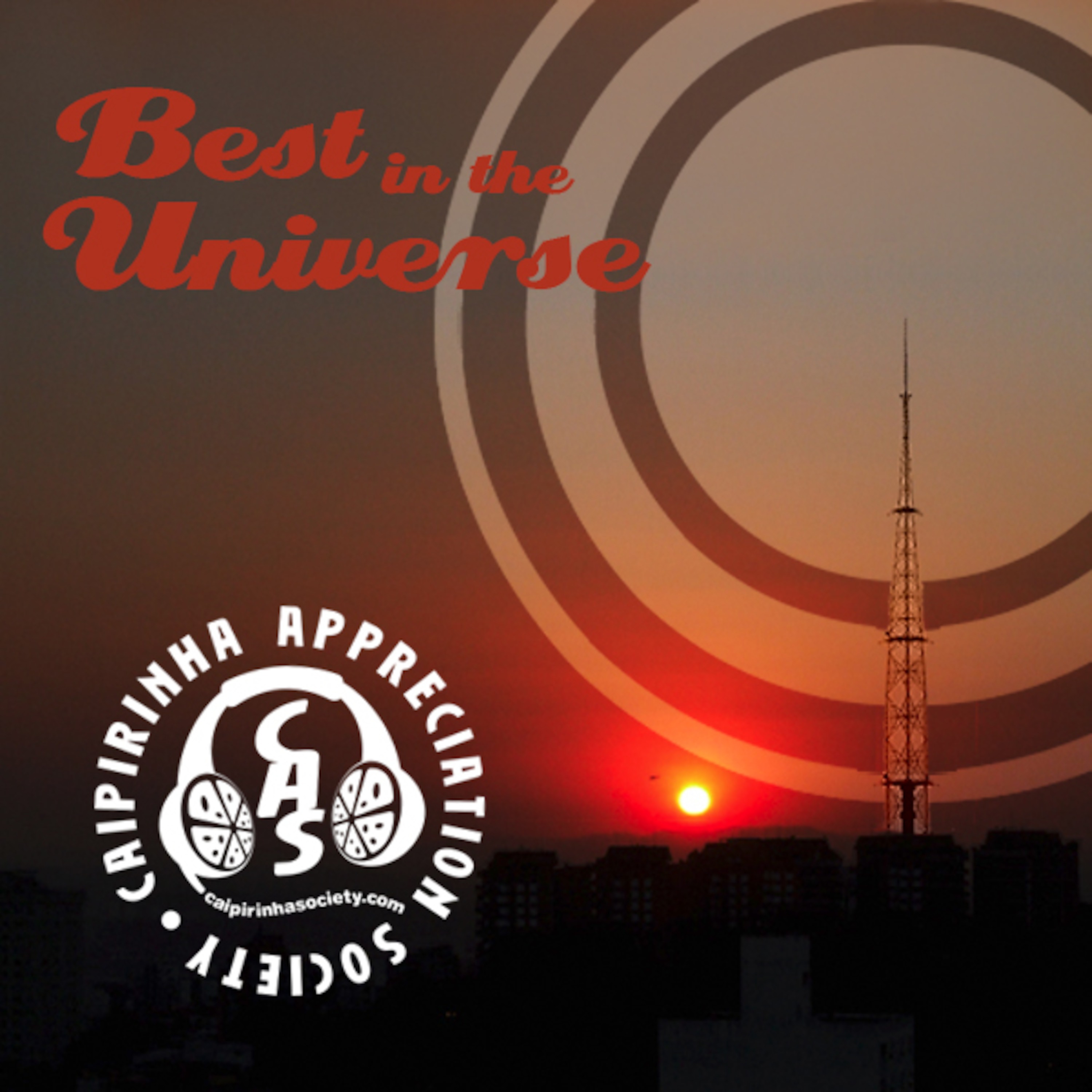 karnak | renata rosa | numismata | nadinho da ilha | wado e o realismo fantástico | marcos andré | aldemar tavares | ortinho | curumin | vanguart | os outros | os mutantes | baianinho | bebeto castilho | cláudio jorge e luís carlos da vila | pereira da viola | cascabulho | lúcio sanfilippo | agepê | titane | la lupe | ed motta | stereo maracanã | trio mocotó | júnio barreto | marco cunha | anvil fx | suvaca de prata | ronei jorge e os ladrões de bicicleta | roberta matta
BEST IN THE UNIVERSE

Widely acclaimed as «probably the best podcast in the world», the Caipirinha Appreciation Society would like to welcome all new listeners driven here by our recent university lectures and newspaper interviews. Modesty may not be our strongpoint (a-hem), but when it comes to showing you all that the Brazilian musical universe has to offer, let's face it, there's just no beating us.

MELHOR DO UNIVERSO

Amplamente aclamado como o melhor podcast do mundo, o Caipirinha Appreciation Society dá as boas-vindas aos novos ouvintes que chegaram aqui depois de nossas recentes palestras universitárias e entrevistas a jornais. A modéstia pode não ser nosso ponto mais forte (a-hem), mas quando o assunto é o universo musical brasileiro, não tem pra ninguém – fazer o quê?
Podcast: Reproducir en una nueva ventana | Descargar