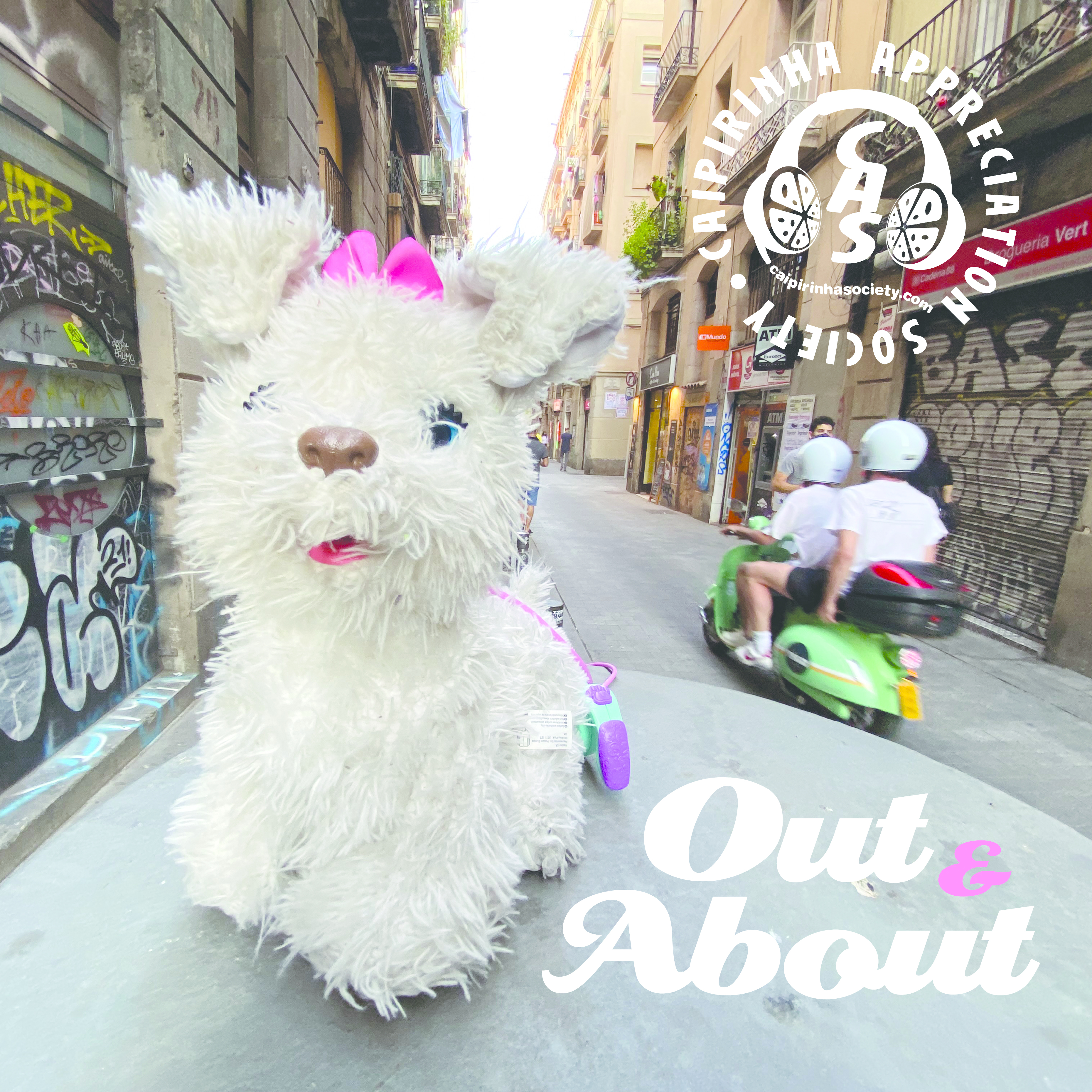 glória bomfim | ana costa | marina íris feat péricles | martinho da vila feat djonga | nego moura e os catioros | criolo | baião de espokens | aurinha do coco | renata rosa | samba de véio da ilha de massangano | jorge du peixe | zé cafofinho | chico saraiva | maquinado | mombojó | tania christal | mari romão | julia conde and dj dolores | céu | luísa e os alquimistas | os paralamas do sucesso | lucas santtana | nômade orquestra | andré abujamra  | nego moura, fubá and dough | sací wèrè | fran | orquestra greiosa | opanijé
CAS 522 | OUT AND ABOUT
The impression one gets is that everyone is out and about right now. We don´t know if we should panic or celebrate! Our only job is to bring you great Brazilian music curated for you by the Caipirinha Appreciation Society crew. // This show was originally broadcast on Contrabanda FM (Barcelona) on 1 September 2021.
facebook | twitter | youtube | apple podcasts | google podcasts | more…
CAS 522 | SARACOTEANDO POR AÍ
A impressão que dá é que a maioria das pessoas está na rua. Não sabemos se entramos em pânico ou comemoramos! Nossa única missão é fornecer acompanhamento musical brasuca de primeira, um oferecimento Caipirinha Appreciation Society. // Esse programa foi transmitido originalmente na rádio Contrabanda FM (Barcelona) no dia 1 de setembro de 2021.
facebook | twitter | youtube | apple podcasts | google podcasts | more…
Podcast: Reproducir en una nueva ventana | Descargar