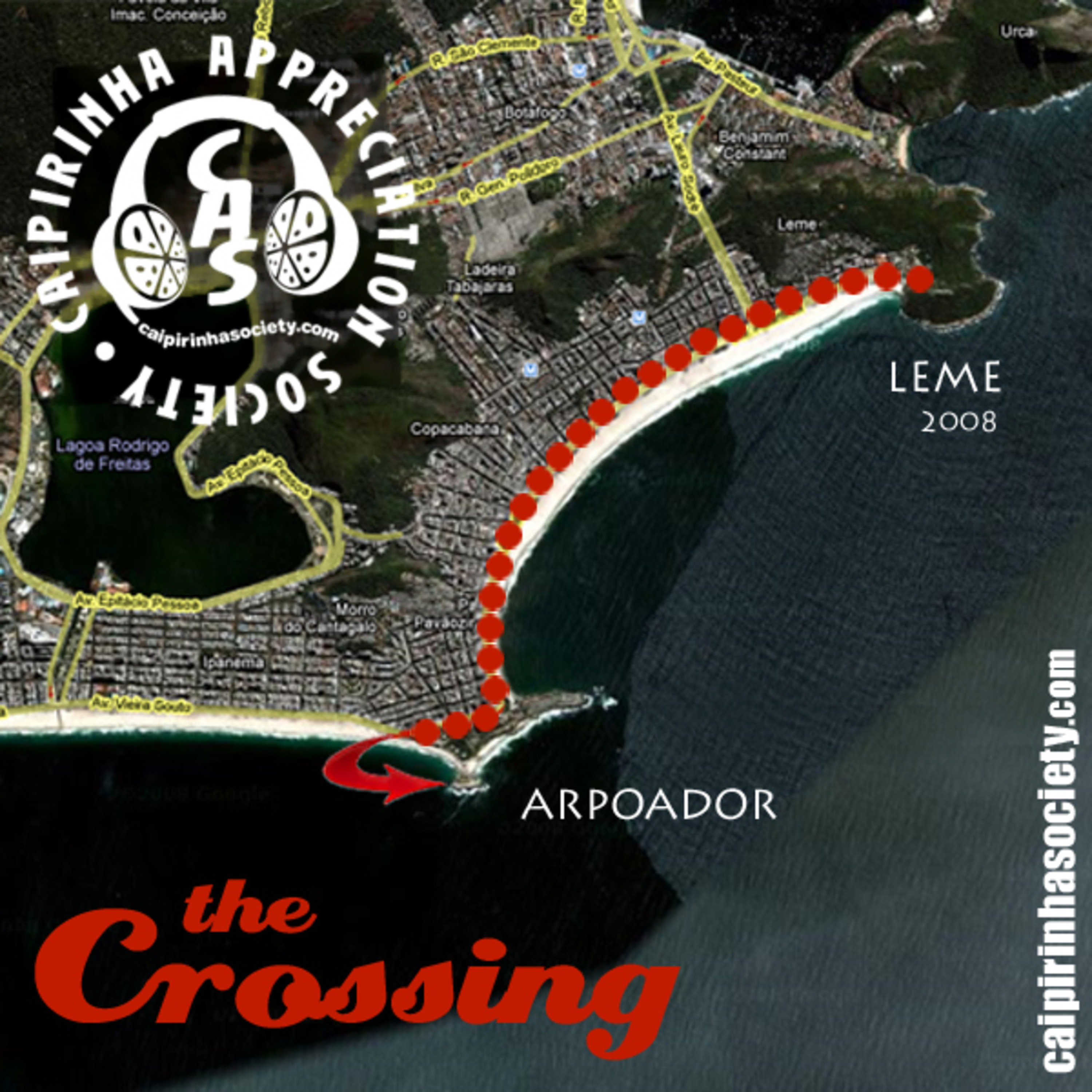 dona zica e céu | ataulfo alves | quarteto repercussão | dj 440 | mona gadelha | kid afrika | 3 a 1 | edson frederico e a transa | marco bosco | sérgio cassiano | zito righi e seu conjunto | mariene de castro | letícia tuí | bonsucesso samba clube | wado | sonic jr | lúcio maia e jorge du peixe | gabriel muzak | guardaloop | a cor do som | josildo sá e paulo moura | orquestra contemporânea de olinda | pato fu e aterciopelados | the charque side of the moon | marku ribas | di melo | interactivo | andréia dias | clementina de jesus
THE CROSSING

So your favourite Brazilian-music podcast has made it to 2009 (our fourth year online!!). To celebrate this glorious feat, we invite you to join the Caipirinha Appreciation Society crew in our New Year's Eve proceedings in Rio de Janeiro. Two million people dressed in white. Five kilometers on foot. Two hours of pure fun!

A TRAVESSIA

Então, seu podcast preferido de música brasileira chegou firme e forte a 2009 (seu quarto ano no ar!!). Para festejar tamanha proeza, convidamos vocês a acompanhar a turma do Caipirinha Appreciation Society em suas voltas pelo Rio de Janeiro na noite do Réveillon. Dois milhões de pessoas vestidas de branco. Cinco quilômetros a pé. Duas horas de pura diversão!
Podcast: Reproducir en una nueva ventana | Descargar
Suscríbete: RSS